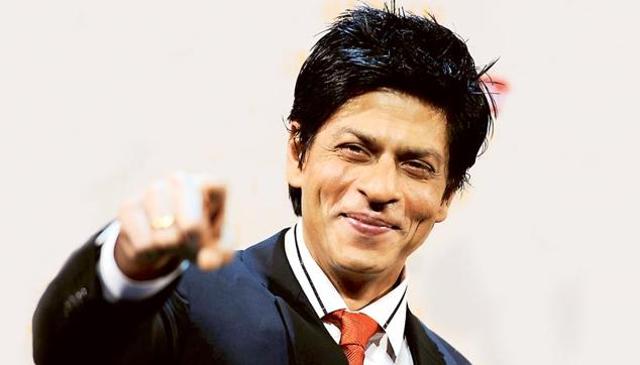 If you thought that superstar Shah Rukh Khan can't go beyond flashing his boyish smile and hands out gesture to notch up his charm, you are mistaken. Because the King Khan just did something which will make get him more brownie points in eyes of women.
At a book launch a few days ago, SRK recited a poem for girls which he penned down. The poem emphasized on how every girl is beautiful in her own way and was full of feminism touches.
SRK also said that it was former One Direction singer Zayn Malik who inspired him to write it.
"There was an amazing quote about girls that I read, by Zayn Malik, when I met him in London. And inspired by his thoughts and his writing, I penned a poem," said Shah Rukh, and proceeded to recite his poem.
Here it is:
'This is for girls who stay up all night,

This is for you who are willing to fight,

For hidden fears,

Hurt, pain, and tears,

Under the smiles, laughs, and giggles we hear.

Let your hair down, straight or curls,

You're beautiful because you fight like a girl.

For girls who wears short skirts,

And their heart on their sleeve,

For girls who know how difficult,

It is to believe,

The girls who scream and cry,

Into their pillows and tell them their goals,

For girls who have a secret,

But can't tell a soul.

Let your eyes be your diamond,

Make them your pearls,

You're beautiful because you fight like a girl.

For girls who have made mistakes,

And have regrets galore,

Because you fight like a girl.

For the girls who love with all their heart,

Although it sometimes gets broke,

To who think it's over,

To real girls, to all girls,

Who have tears to soak.

You throw, you pick up, and fall,

But just tell the world,

"I'm beautiful,

Because I fight like a girl.'
At the event, SRK also said that all that he is today is because of women.
"My life has been completely shaped by women, starting from my grandmother to my daughter now and in between my wife, aunts, didis in colonies, my leading ladies and women directors with whom I have worked. They have helped me achieve 100 per cent of what I am today. I wouldn't be half a man without these women. I owe my life to them," said the 50 year old actor.