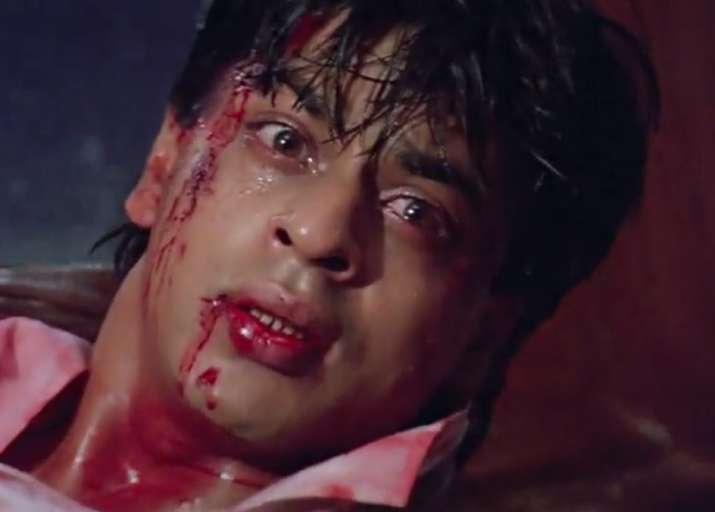 Shah Rukh Khan was the perfect cast for Darr, which established him as one of the most versatile actors in Bollywood. Look at Rahul from Kuch Kuch Hota Hai and Rahul from Darr, the massive difference in both the characters speak a lot about King Khan's acting range. While the fans still can't get over his towering performance in this Yash Chopra film, the director himself was looking for SRK's replacement in the film.  As Shah Rukh Khan turns 53 today, let's dive into an unknown segment of his most revered film; Darr.
Shah Rukh Khan turns 53: From cutting cake with wife Gauri Khan to greeting fans at Mannat; here's how SRK made his birthday special
His role in Darr was almost given to another actor even when Shah Rukh Khan had already started shooting for the film. What the reason could be? According to an old interview with Stardust, it was SRK's arrogance that irked Yash Chopra. The actor told the magazine how Chopra thought that he will bring a lot of troubles to the film and hence it would be beneficial for him if he dropped him (SRK) form his role.
When the interview quizzed Shah Rukh Khan if he's too dependent on his directors, he replied, "I share a great relationship with all of them. I have a lot of fights with them too. I have fought with Subhash Ghai over trivial matters. Even with Yash Chopra. One day he told me something so I gave it back to him. He turned back and told me, 'Okay guy, you're so sensitive that I can't even say anything to you'. I think my directors tolerate me because of my professionalism. That's something that is unparalleled. I come on time, I go on time and I don't mess  around with anyone's dates."
Shah Rukh Khan's plush mansion Mannat gets decked up just before his 53rd birthday
When asked if he really was as arrogant as he was thought to be, Shah Rukh Khan said, "I'm not arrogant, I'm just clear-cut. I have a lot of dos and don'ts. Initially even Subhash Ghai and Yash Chopra thought I was arrogant. Yash Chopra told me the other day that after signing me on for `Darr', he was still looking for a replacement because he thought I was too arrogant. He thought that I would give him lot of trouble. Today, he says he can't even think of anyone besides me. See, my attitude is `love me or leave me. I'm very hard-working. I give you value for money."
During his early phase, Shah Rukh Khan easily accepted the roles that were rejected by other actors and he made no bones about it. For example, Shah Rukh's role in Darr was earlier offered to Sunny Deol, who later refused it as he found it too negative. Similarly, Baazigar was initially offered to Salman Khan, but it later landed with Shah Rukh Khan as Salman had another project in his hands.