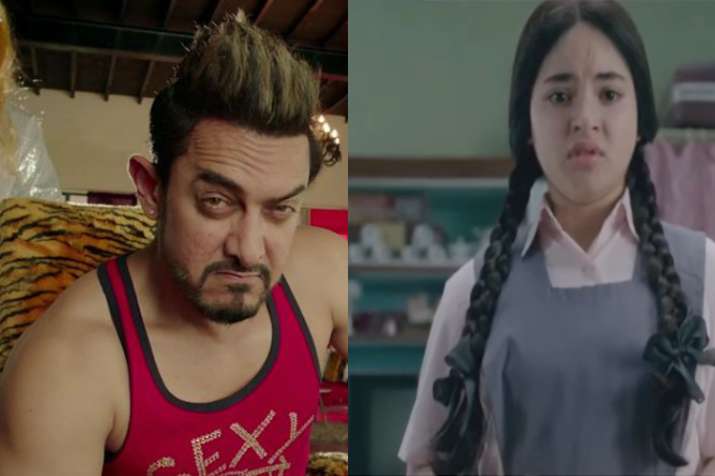 Superstar Aamir Khan's production venture Secret Superstar featuring actress Zaira Wasim, is all set to hit the screens in few days but the winning journey of the film has already begun. The movie received a standing ovation at its first copy screening by the audiences. Mr Perfectionist wanted to watch the film before going to Istanbul. Thus, a special screening was held for the cast of the film including Aamir.
People present during the first copy screening were so impressed by the film that they gave it a standing ovation. Music composter Amit Trivedi, who was also present in the screening, stated that he has been working on the songs of the film for almost 18 months and even he has watched the film innumerable times, he was still moved after watching it again.  
He added that great films are timeless and he had wonderful experience working in the film. Amit also thanked the director for giving him the opportunity to work on the project.
The trailer of the film received positive response from the audience. Secret Superstar narrates the story of a girl, who aspires to be a singer but her father disapproves her wish, which forces her to hide identity while uploading first singing video on the internet.
Directed by Advait Chandan, Secret Superstar is all set to hit the screens on October 19. Aamir will be seen playing a cameo in the film.