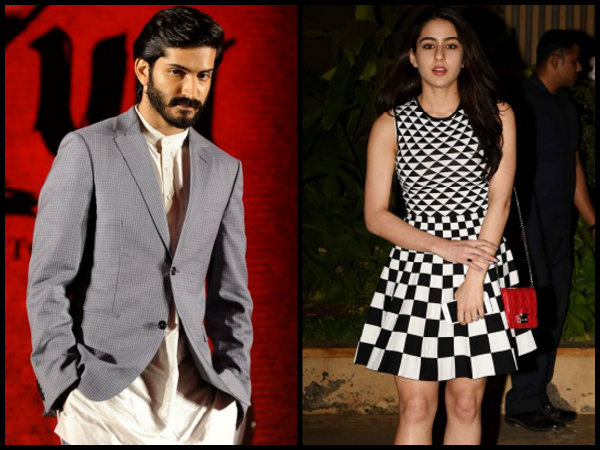 Ahead of her Bollywood debut, Saif Ali Khan and Amrita Singh's daughter Sara Ali Khan, has already started turning heads. Like other Bollywood beauties, Sara also knows all the knack of remaining in limelight. 
Recently the actress was spotted dining out with Anil Kapoor's son Harshvardhan Kapoor. A report also surfaced that both Sara and Harshvardhan are dating each other as the star kids were spotted chilling many times together.
Putting all the link-up rumours to rest, Harshvardhan expressed his version about his relationship status. Earlier when the Mirzya actor was asked to speak about his relationship status with Sara, he preferred giving a diplomatic reply.
Talking in detail about his link-up rumour with Sara, Harshvardhan finally said, "I really would like to not talk about link-ups. It comes with being an actor. I'm a really, laid-back, low-key kind of guy. I don't think there's been anyone in my life who has reached that level of seriousness. Even if I were to date someone for months, I wouldn't really discuss it with people a lot. I believe that it takes the fun and unpredictability out of things. I also don't know how I'm going to feel a few months down the line about someone or something so I don't like to get too many people involved."
Well as the actor looked confused about his feeling, no such statement has come from Sara side yet.