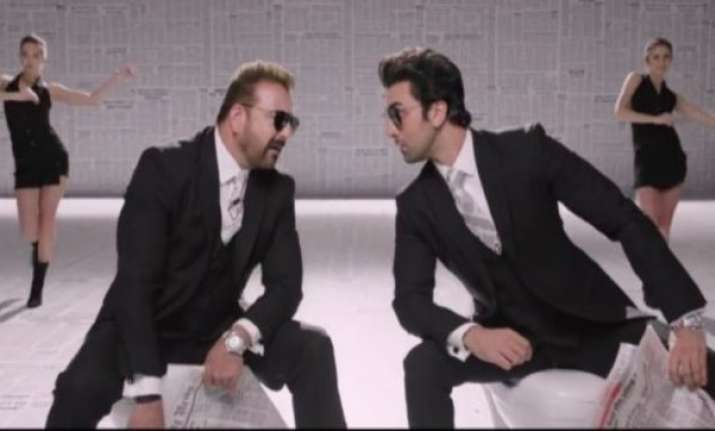 Rajkumar Hirani's much-anticipated film Sanju featuring Ranbir Kapoor as Bollywood actor Sanjay Dutt has finally hit the screens. As the film continues to garner amazing reviews from the audience, film critics, and celebrities along with break several records at the box office, the makers of the film on Sunday released the much-awaited song of the film. Featuring reel and real life Sanju, Sanjay Dutt and Ranbir Kapoor, the song is attached to the end credits of the film. For the people who are yet to watch the film, the song will definitely make you hit the screens.
The lyrics of the song target the 'fake news' that the media allegedly spread about Sanjay's life and troubles with the law. This is a theme that is ever-present in the film, and has also been the reason many audience members have questioned director Rajkumar Hirani's approach to fixing the actor's image by blaming the media's coverage of his life.
Watch Sanju song Baba Bolta Hain Bas Ho Gaya right here
Sanju opened to a staggering figure of Rs 34.75 crore on Friday. As per recent reports, Sanju has collected a sum of Rs 38.50 to 39 crore (approx) on day two of its release. Trade analyst Komal Nahta took to his Twitter account to share that the box office collection for Sanju on Saturday are being compiled but it looks like the movie will have the biggest non-holiday Saturday collections for a Hindi film ever. Nahta further adds that the nett box office collections for Sanju on day two should be somewhere around Rs 39 crore.