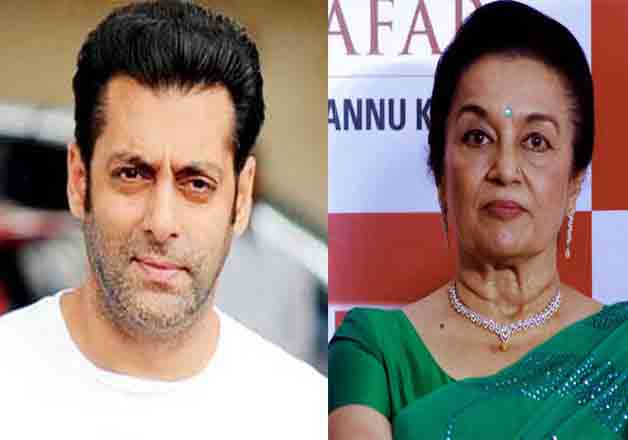 Superstar Salman Khan will formally launch veteran actress Asha Parekh's autobiography, 'The Hit Girl'. He will release the book on April 10. The actress gave string of hit films in the past. Thus, she was called 'hit girl' of the 1960s. Asha shares a special history with Salman's family.
Salman's father writer Salim Khan's second wife Helen was a close friend of Asha Parekh and her girl gang of Waheeda Reman, Nanda, Sadhana and veteran character-actress Shammi.
The entire society of iconic sisterhood would often be seen at film previews organised by Salman's father.
"Now Sadhana and Nanda are gone. It's just Helen, Waheeda, Shammi Aunty and me," sighs Asha, not prone to succumb to defeatism or pessimism.
It is this never-say-die spirit that the autobiography titled "The Hit Girl" brings forward.
"This is something I wanted to do, but hadn't gotten down to doing for a very long time. My good friend and journalist Khalid Mohammed, whom I've known for years, helped me to do it. I hope the book is liked," she said.
(With PTI Inputs)