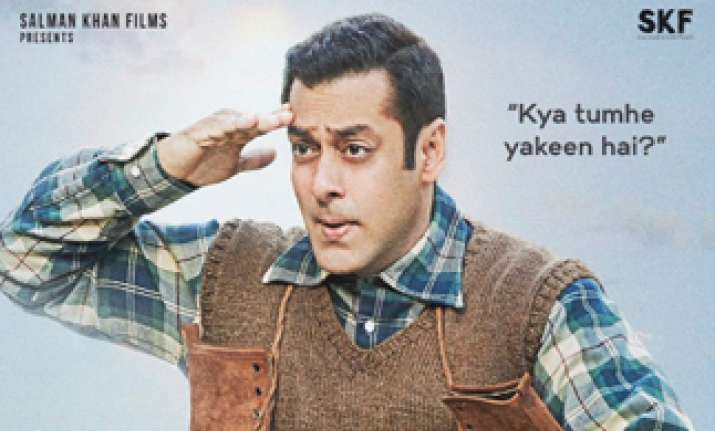 Salman Khan, Sohail Khan and Chinese actress Zhu Zhu starrer Kabir Khan's directorial venture Tubelight is already making headlines ahead of it release. Although, Salman has a huge fan following in Pakistan, there is uncertainty of his film release in Pakistan, as distributors are hesitant to import the film here at a high cost. 
Stating the reason behind the uncertainty of Tubelight release in Pakistan, Zohraiz Lashari, the Chairman of Pakistan Film Exhibitors Association said that 'pricing issue' is a hurdle in importing Tubelight. 
Zohraiz further said that Pakistan is asking for a big price to import Tubelight (in Pakistan). On whether the film will get the censor board approval, he said, "I don't see that the censor board will have an issue with 'Tubelight' because of some content related to China. The issue is who will take a chance here to buy it for a big price." 
Some distributors do fear that the censor board might have a problem with the film which is set against the backdrop of 1962 India-China war. 
Sohail Khan, a distributor-producer, said that the producers here do not want Salman Khan's film to release on Eid as it will affect the business of six Pakistani movies lined up for release during the festival week. 
"Pakistani distributors may not be interested in importing 'Tubelight' because of this factor (cost) as well as the controversial content about India-China war. The censor board may also raise some objections to it," he said. 
Mubashir Hasan, the chairman of the Central Censor Board of Pakistan, said he is yet to receive an application from the distributors for Tubelight. 
"Since there is no ban on Indian movies in Pakistan, we are considering every application regarding the release of Indian films for screening in local cinemas," he said. Khan, who has produced Shor Sharaba, has pushed the release of his film to avoid box office clash with Tubelight if it releases on Eid. 
"We are now going to screen it in Pakistani cinemas on July 21," Khan said, adding Pakistani films can't compete with Salman's film since he has a huge following in the country. In a statement to the Indian media, Salman Khan Films, the co-producer on the film, said they would try their best to release the film in Pakistan. 
"Salman Khan Films is committed to taking 'Tubelight' to markets across the globe with our overseas distributors Yash Raj Films. Salman has a huge following in Pakistan, which has only grown with the positive messaging on 'Bajrangi Bhaijaan'. 
Also Read: Salman Khan turns controversy king, will not promote Tubelight on Television
"We hope to release 'Tubelight' in Pakistan as well, and our efforts continue in that direction, but we respect the law of the land and judiciary if they decide otherwise," said Amar Butala, COO of SKF.
(With PTI Inputs)