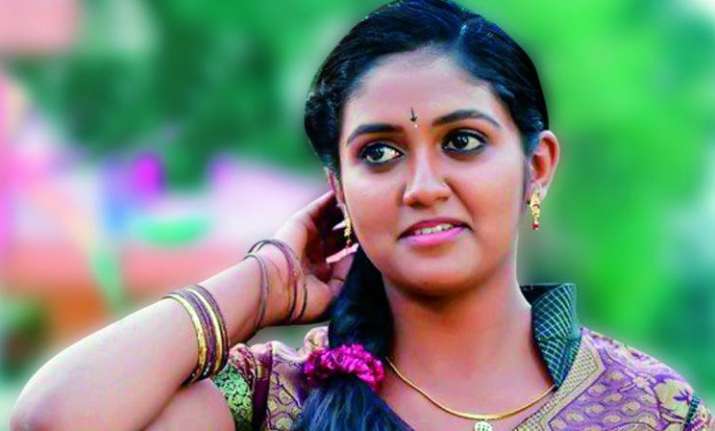 Rinku Rajguru, best known for being the female lead 'Archie' in Marathi blockbuster 'Sairat', has decided to drop out of school. A class 10 student pursuing her studies in a school in Aklujtown of Solapur, Maharashtra, Rinku has apparently taken this decision due to hectic schedules.
As Archie aka Archana Patil, Rinku garnered applause from viewers and critics alike. She became an overnight sensation after the movie came close to Rs 100 crore mark at the box office. By far, 'Sairat' has been the most successful movie of Marathi film industry.
The movie chronicled the love story of an upper caste Archie (Rinku) with a low caste Parshya (Akash Thosar). It showed the consequences of inter caste love and the fate it meets. So impressive and touching the story of the film was, that it got a special mention at the National film awards. Even Bollywood stars like Aamir Khan applauded it for touching such a sensitive topic beautifully.
It was this success of 'Sairat' that it made almost impossible for Rinku to live a life of a normal teenager. When she was not seen promoting her movie and enjoying its success on various shows, she pulled crowds to her residence in Akluj's Shikshak Colony. Even when she returned to school, after missing the first day of session in June, she was mobbed by her classmates. 'Dahi Handi' celebrations in Pune, registered a great number of footfall because of Rinku's presence.
Sairat became one of the biggest hits of Marathi Cinema

It showed the consequences of inter caste love story

The movie go a special mention at the National Film Awards
The parents of the 15-year old star are, however, keen on her continuing her studies along with her association with movies. He father Mahadev Rajguru told a leading daily that they have filled the Form 17, which makes Rinku eligible for Class 10 exams. They are yet to decided on whether she will join a new school or give exams internally.
The principal of the  Jijamata Kanya Prashala, Manjushree Jain, also confirmed to the a leading daily that her father collected her school leaving certificate. Ms Jain revealed that Rinku is spending most of the time brushing up her acting skills and learning South Indian languages. It is being reported that 'Sairat' will be remade in Telugu.
This is not it, Mahrashtra government was pondering over making her the face of inter-caste marriage, reportedly. The idea did not take shape because Rinku is below the legal marriageable age of girls- 18.
At the height of such stardom at such a young age, dropping out of school seems a plausible decision. Rinku, currently stays in Pune with Sairat's director Nagraj Manjule's family.