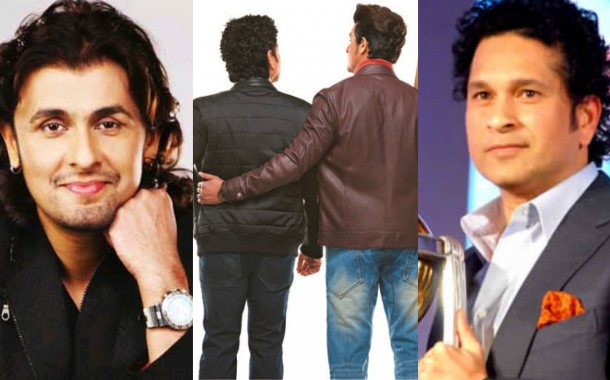 The Indian crowd simply loves cricket and Bollywood and now, a picture of two personalities holding a cricket bat and microphone, has gone viral.
The much-talked about picture which was shared in Twitter by a movie buff, has cricket maestro Sachin Tendulkar with a microphone and popular singer Sonu with a bat.
So what exactly is @sonunigam doing with a bat? And who is the other guy? is it @sachin_rt ?

What this mystery project? pic.twitter.com/6fZ7AeHznp

— Noyon Jyoti Parasara | নয়ন জ্যোতি পৰাশৰ (@NoyonSENSE) March 29, 2017
The picture has raised the curiosity of the people and, everyone is wondering what the two celebrities are up to.
While the actual reason behind the role reversal is not known yet, buzz has it that the pic is for a promotional video for the upcoming movie, Sachin: A Billion Dreams, which is expected to hit the cinemas soon.
Even Sachin took to Twitter to share the picture. His caption further confused their fans. He wrote - @sonunigam ????? 
. @sonunigam ????? https://t.co/dYAQii21ZA

— Sachin Tendulkar (@sachin_rt) March 29, 2017
Well, does this mean that the much-awaited movie is coming soon? We'll soon know.