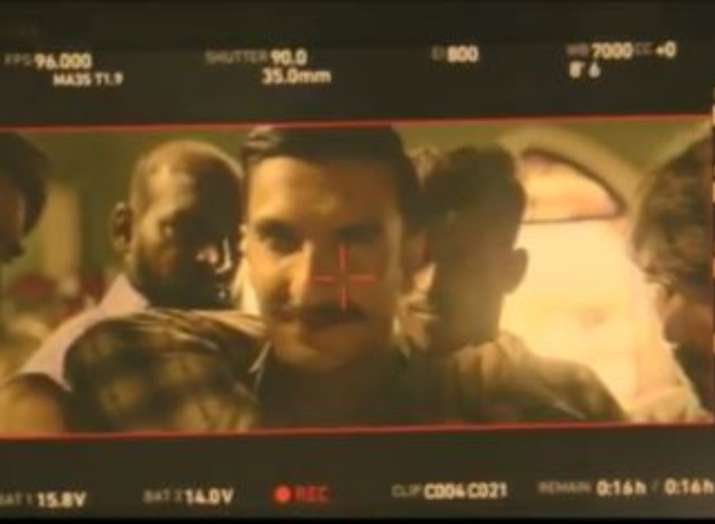 Undoubtedly, Ranveer Singh's upcoming film Simmba is the most awaited Bollywood film of the year. The makers and the actor himself keep on teasing the fans with posters and quirky video from the film sets and this time again they have made it difficult for us to wait for the film by releasing a power-packed video.
Director of Simmba, Rohit Shetty, took to social media to share a behind-the-scenes video that gives a sneak peek into the character of Ranveer Singh and his ethics. It won't be wrong to say that the video is loaded with action-scenes and also gives a strong message about Crime against women. The video states that those who commit crime against women will be punished severely. 
Watch the video here-
Ranveer Singh-Deepika Padukone Wedding date confirmed, couple to tie the knot on November 20 in Italy
Going by the video, it looks like director Rohit Shetty is the true master to Ranveer Singh as he does all the scenes himself to make the actor understand what he really wants in the frame. There is no denying that Ranveer Singh is also a very dedicated student. 
Earlier talking about Simmba, Ranveer Singh said: "In December, there will be an explosion on screen as Simmba is coming up. I am working with Rohit Sir, who is king of the genre that I absolutely love. I am really growing as an artist because it's not easy acting and performing in mainstream films. You have to actually perform like a kaleidoscope of 'Rasas' (flavour), as they say 'Nav Rasas' of acting like comedy, drama, action."
Helmed by Rohit Shetty and produced by Karan Johar and Reliance Entertainment, Simmba also stars Sara Ali Khan and Sonu Sood. It is scheduled to hit screen on December 28.