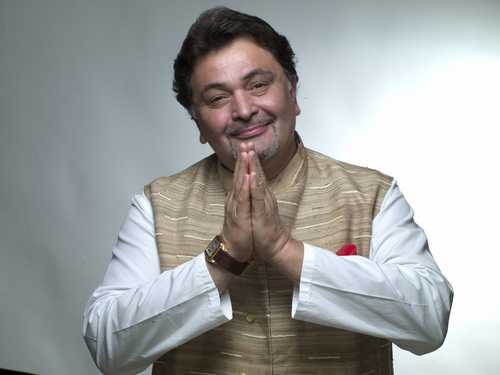 Veteran actor Rishi Kapoor, who has lately been tickling our funny bone with his sarcastic tweets, has done it again. This time Chintu Kapoor has on his Twitter account taught sisters to tie a rakhi, just not the traditional way.
Rishi Kapoor on the micro blogging site posted a photo of veteran actress Rakhee tied to a pole with ropes, giving a 'new meaning' to tying the thread.
Check out his tweet here:
Visual for tying "Rakhee". Enjoy sisters! pic.twitter.com/v0XO359hbv

— Rishi Kapoor (@chintskap) August 16, 2016
Now, we wonder how will people react to this tweet of his.
Of late, Rishi Kapoor has been in news for his tweets. His tweet about US personality Kim Kardashian drew a lot of flak. He compared Kim K's outfit to a bag of onions and was labelled as one in bad taste.
But that did not stop him from posting another tweet, this time about an actress closer home.
Before Kim K, he had tweeted about US Presidential Candidate Hillary Clinton. This tweet too did not go down well with many and he was labelled misogynist. Defending himself, Rishi had said that people who don't like his tweets should unfollow him.
Now we wonder if this tweet will garner the same amount of criticism.
Notably, Rakhee and Rishi have worked in movies like 'Kabhie Kabhie', 'Doosra Aadmi' and 'Yeh Vaada Raha'.