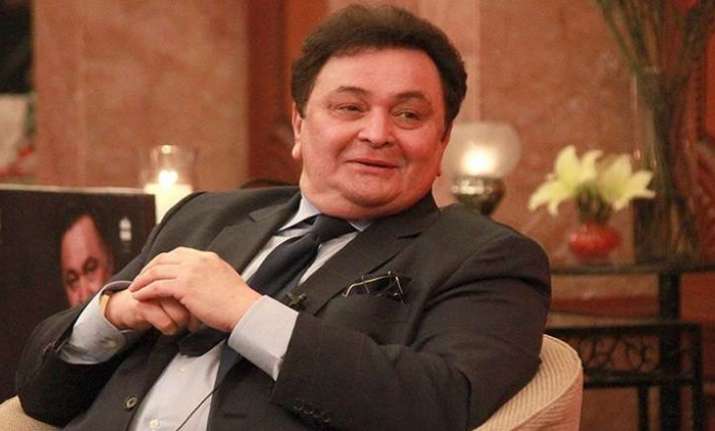 The Nirbhaya rape case verdict has got everyone talking. While the entire nation is celebrating the death sentence awarded to the four convicts involved in December 16, 2012, gangrape, B-town celebs have also hailed Supreme Court's judgement.
The outspoken and upbeat actor Rishi Kapoor was one of the first celebs to express his opinion on the ongoing matter.
The Kapoor and Sons actor took to his Twiiter handle and reacted on the much-awaited verdict.
Also Read: What about justice in other rape cases pending in courts, asks Nirbhaya's father after SC verdict
"Nirbhaya verdict. Justice prevails. Being in a civil society, in this case, "Public Hanging" was needed to set an example for an everyday menace", Rishi Kapoor tweeted
Nirbhaya verdict.Justice prevails.Being in a civil society,in this case,"Public Hanging" was needed to set an example for an everyday menace

— Rishi Kapoor (@chintskap) May 5, 2017
 
The veteran actor was spot on and indeed public hanging should have been done! While, we can't agree more with Rishi Kapoor, several other Bollywood stars also spoke on the issue.
 
Siddharth: I hope the government plays the verdict of 'death to rapists' in cinemas before a film starts. Will be more patriotic than the national anthem.
Neha Sharma: Justice for Nirbhaya won't be complete till the time the 'juvenile' Mohammed Afroz the most brutal one is roaming free. He should be hanged first.
Varun Dhawan: Even hanging the four criminals is not enough justice but it should serve as a reminder that how India deals with this crime.
Ranvir Shorey : It won't bring Jyoti back, but I'm glad these four are on their way.
Raveena Tandon: May her tears flow No more..may the mothers daughter finally rest in peace. May all evil know there is a price to pay.
Pulkit Samrat: Dear defence lawyers, it is not a human's right to rape another human and such criminals have no right to live! 
Shruti Seth: I hope this is a lesson. It's a hard one so let's wish it is well learnt. May it bring some sort of peace to Jyoti 's family.
(With IANS Inputs)