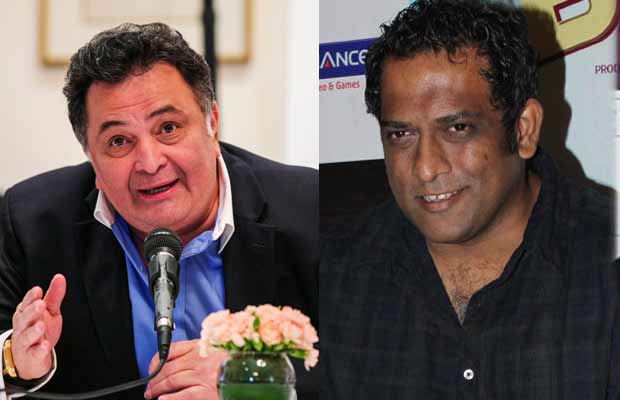 Ranbir Kapoor's father and actor Rishi Kapoor slammed Jagga Jasoos director Anurag Basu for the failure of his film. Rishi blamed Anurag for not taking his film seriously and delaying it constantly.
Apart from being the protagonist in the film, Ranbir was also the producer of Jagga Jasoos. Though his film received a good start but couldn't drag much audience to the theatres on weekends. 
Blaming filmmaker Anurag for the low response of the film, Rishi called him irresponsible and said he couldn't even complete his film on time. 
Further Rishi also criticised music composer Pritam. In an interview with Mid-Day, Rishi openly talked about his son's latest release Jagga Jasoos, which also stars Katrina Kaif.
Rishi said that till the last moment of the film release Anurag was busy in mixing of the film. He said, "Till Wednesday, Anurag Basu was still mixing the film. Can you imagine that? Pritam (composer) probably delivered the music only a week before. What can you say? You don't take an opinion from anybody. Today's filmmakers are doing this with everybody. They don't show their films before release to take opinions, and treat it as though they're making a nuclear bomb. I didn't hate or love the film. I only felt it needed to be abridged by 20 minutes. But who is going to give that opinion to them? I totally agree with Ekta (Kapoor) when she threw him out from her film. He had problems with Rakesh Roshan while working on Kites (2010). He's such an irresponsible director that he doesn't complete the film. It was supposed to release three times in the past two years, but it kept getting delayed.''
Also Read: Like Salman Khan, Ranbir Kapoor says he will compensate distributors if his film fails
Rishi also blamed Anurag for not releasing his film in some international markets including Singapore and said, "It did not release in Singapore because you have to deliver it five days in advance. It did not release in the Gulf on Thursday because it was only delivered to them on Thursday. This is unreasonable and irresponsible. You may be thinking you are making the Taj Mahal, but you are supposed to make it ready on time. Even Pritam delays his submissions. It was later promoted as a kids' film. But, a kids' film also has to release at the right time, like during the school vacations. At that time too, Anurag Basu wasn't ready. There's economics and maths involved. Everything is not just about creativity."
Rishi also slammed Anurag for removing Govinda from the film. Rishi said that it hardly matters how big director you are unless you complete your work on time. 
Jagga Jasoos has till now earned a total of Rs 45 crore. 
For more entertainment updates follow our Facebook page