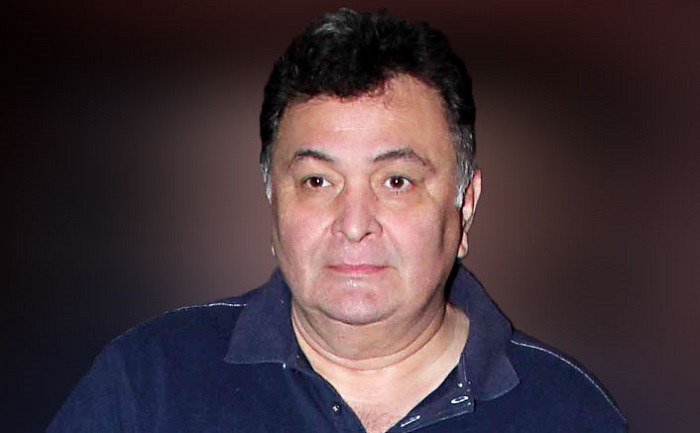 Rishi Kapoor finds himself in legal trouble after a case was filed against the actor on Saturday for posting pornographic content on his Twitter account. The actor has been courting controversies for his outspoken style of tweeting on the micro-blogging website. He has never minced his words when it came to social media websites. And so, a police complaint has been filed against the Karz-actor. SpotboyE posted a copy of police complaint in which Afroz Malik, the President of Jai Ho Foundation has asked to file an FIR against Rishi Kapoor. Earlier, the reports suggested that an FIR has been filed against the actor over offensive tweets. Police has clarified that no FIR has been lodged against him. 
The contacted police officer confirmed that a complaint has been received against the actor, but there was no FIR. 
Afroz Malik said, "We would request you to immediately register an FIR against actor Rishi Kapoor under relevant sections of POCSO (Protection of Children from Sexual Offences) and IT Act for posting indecent, nude and vulgar picture of a minor child on his Twitter account @chintskap."
This is not the first time that Rishi Kapoor's tweets have been marred by controversies. His tweets have been put under scanner for many times before as well. After the news broke out, the actor removed the photo from his Twitter account. Kapoor shared the picture as a joke, but it offended a few people on social media. In an interview a couple of days ago, Rishi Kapoor said, "What I write on my twitter account is for me, and not you. I write what comes directly from my heart. Don't take my tweets seriously."
Also Read: Rishi Kapoor not planning to return to direction
The picture he tweeted featured a boy aging below 10 years, naked from back. Afroz Malik considered it to be a pornographic picture. Advocate Adil Khatri, who is the secretary of Jai Ho Foundation filed a complaint against him. 
"We have filed a complaint with Mumbai Police Commissioner, Mumbai Cyber Cell and Ministry of Woman and Child Development against actor Rishi Kapoor for posting nude and pornographic image of a child on his Twitter account @chintskap," he told SpotboyE.
Also Read: Anupam Kher and Rishi Kapoor mourn the death of comedy legend Jerry Lewis
"We don't know who the child in the picture is, but it is offensive as the child is naked and a headphone has been stuck into his private parts," he added.
Rishi Kapoor's response on the matter is awaited. 
For more entertainment stories, follow our Facebook page