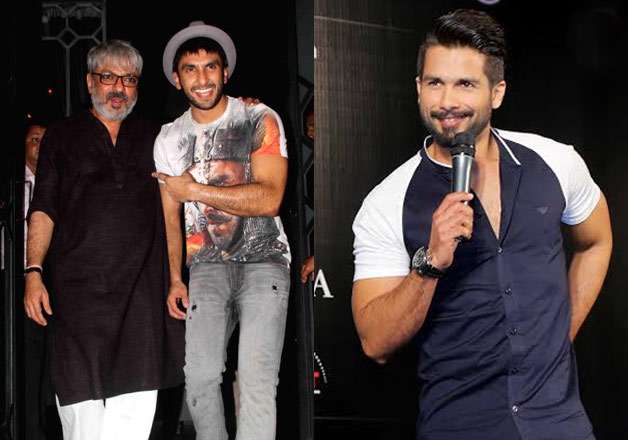 Ever since filmmaker Sanjay Leela Bhansali has announced his next project 'Padmavati', speculations are rife about who will be the lead pair of the movie.
So far it was been reported that Bhansali has roped in his favourite couple Ranveer Singh and Deepika Padukone for the roles of Alauddin Khilji and Padmawati respectively. On the other hand, the makers are in search of an A-lister for the role of Raja Rawal Ratan in the movie.
But, as per the recent buzz, Bhansali is no more in a mood to cast Ranveer in his magnum opus and has reportedly decided to replace him with Hrithik Roshan.
While these reports came as a surprise for everyone, it has been reported that it is all because of a tiff between RV and Bhansali.
According to the media reports, Singh had asked Bhansali for a narration of the 'Padmavati' script, which in turn hurt the latter's ego. The director feels that the actor owes him his success, and is not in the position to question his judgement.
But now as per the gossip mongers, this entire chaos has been created because of Shahid Kapoor who is being considered for the role of Raja Rawal Ratan.
"Ranveer's role in the film is a negative, but powerful one. SLB has given him some superb dialogues and scenes. But the comfort level between the actor and director changed when Shahid Kapoor came on board as the Rana of Mewar, Raja Rawal Ratan Singh, who is also Padmavati's (Deepika Padukone) husband in the film," a source reportedly told a leading daily.
We wonder if the 'Bajirao Mastani' actor is getting a little insecure with Shahid's presence in the movie.
So far, neither the makers nor any of the rumoured casts has clarified on the reports of tiff between Sanjay Leela Bhansali and Ranveer Singh.
Only time will reveal, who actually gets a chance to be a part of Bhansali's magnum opus 'Padmavati'.