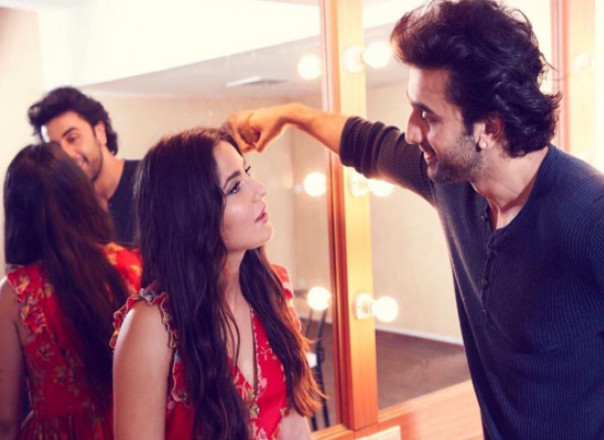 Though, ex-flames Katrina and Ranbir parted ways long back after their five-year relationship, the actor still misses her. In an interaction with a news channel Ranbir disclosed his feeling and said that Katrina is a nice person and had also influenced his life to much extent. 
While talking about his chemistry with Katrina from the very initial days of his career Ranbir said he had a creative partnership with Katrina from his third film Ajab Prem Ki Gajab Kahani itself. He said, ''I have been working with Katrina since my third film - Ajab Prem Ki Gajab Kahani. I really enjoy my creative partnership with her. The people that we are, we come with the intention to give the best to our work. I don't think we have every carried personal baggage to the set and that's the way it should be.''
While discussing about his relationship with Katrina, Ranbir said he still miss her. He further said that Katrina is not only a nice actor, but a positive person as well. 
Also Read: Ranbir Kapoor: I need to do some manly roles
Ranbir was quoted saying, ''I don't think I can miss having her in my life. I need her in my life. She has such a positive influence on me, as a person and as an actor, and she'll continue being that. That's what it is. There is nothing like not talking to each other or not showing up. It was a lot of hard work not just by me but also by her. She is equally as important in the film as I am. She has stood by this film for three and a half years. She is like the producer of this film. I am very grateful for that partnership I have with her. I admire it.''
For more Entertainment stories click here