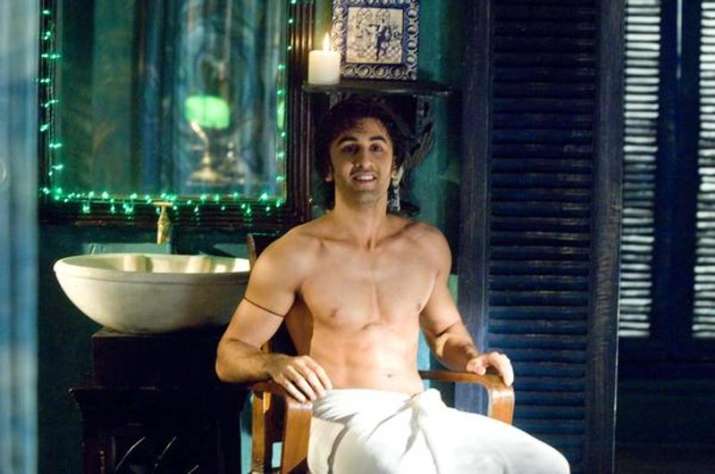 In his debut movie 'Saawariya', Ranbir Kapoor's towel-dropping act had become a topic of discussion. Even now the actor is asked about his scene and he answers all questions shot at him. In a recent interview, though, RK admitted that while he went bare in his first movie, he would never go full-frontal ever.
Ranbir made this statement during a chat with actress Neha Dhupia for her show #NoFilterNeha. When probed why he wouldn't go nude, Ranbir said there is nothing cinematic or beautiful about a completely naked man. In fact, it is a little violent.
Talking about the scene from 'Saawariya', Ranbir said that a unit member was employed to just blow the fan. However, every time the actor dropped the towel, the member ended up laughing.
Post 'Saawariya', Ranbir was seen shedding his clothes for his cameo in Aamir Khan's 'PK'. He was seen at the end of the movie having just a radio hanging around his neck.
In Bollywood, it is rarely seen that men go all nude. The few actors who have done that are John Abraham (New York), Neil Nitin Mukesh (Jail) and Rajkumarr Rao (Shahid).
At the chat with Neha, Ranbir was seen at his candid best. In the interview he said that the Casanova image that is stuck with him is mainly because of the his relationships with actresses Deepika Padukone and Katrina Kaif.
On the work front, Ranbir's latest release 'Ae Dil Hai Mushkil' has been weaving wonders at the box office.