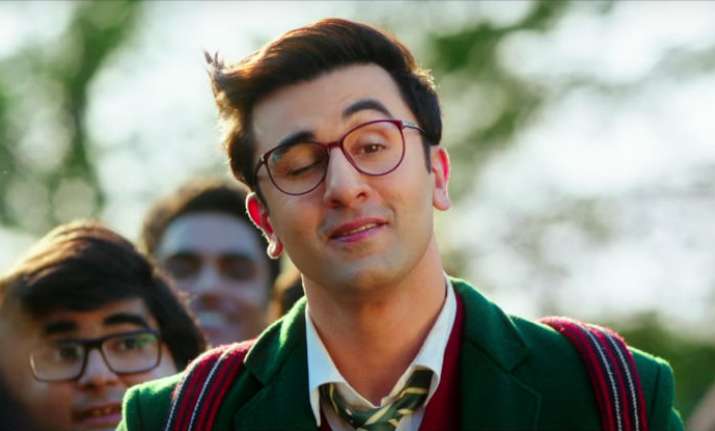 Actor Ranbir Kapoor, who is gearing up for the release of his upcoming film Jagga Jasoos opposite Katrina Kaif, said that as a kid he was very bad in studies and his mother Neetu Kapoor used to threaten him about complaining to his father Rishi Kapoor. He was happy that there was no Twitter at that time otherwise his father would have revealed his poor grades on social media. The handsome hunk also stated that he is the most educated member in his family.
"My mother used to come to my school when the results were declared. I would always apologise and say, 'I'll work harder, get good marks and won't fail in any subjects'. Mom would say if she saw a red line in my report card, she would tell dad. I used to cry because I was very scared of him," Ranbir told reporters.
"Good thing is back then there was no Twitter. Otherwise I don't know what he (Rishi) would've written," Ranbir said at a special Jagga Jasoos event during which he interacted with school children.
"My family's history isn't that good. My father failed in 8th grade, my uncle in 9th and my grandfather in 6th. I am actually the most educated member in my family. I got 56 per cent in my 10th boards and my best of five percentage was 60."
The actor said since he was a below average student in school, he started playing football.
Jagga Jasoos is directed by Anurag Basu and is slated to release on July 14.
(With PTI Inputs)
For more entertainment stories, click here