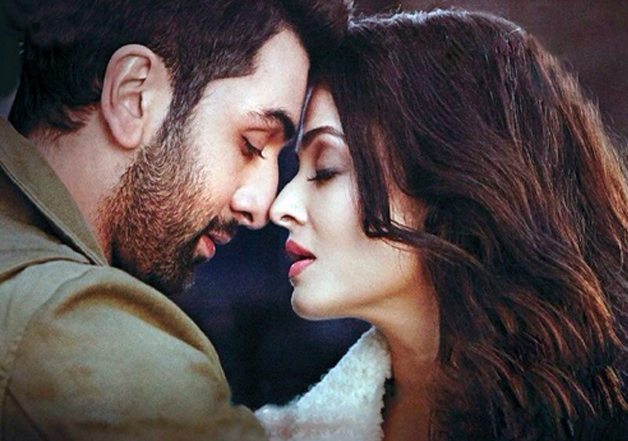 Media reports that the megastar Amitabh Bachchan disapproved of the intimate scenes between his daughter-in-law Aishwarya Rai Bachchan and Ranbir Kapoor in the movie 'Ae Dil Hai Mushkil' have been doing the rounds for quite some time. Latest information has confirmed that the reports were not exactly baseless.
Media reports have it that after the teaser release, Big B is particularly angry with the team of ADHM for not chopping off steamy scenes of RK and Ash. The 93 seconds long teaser gave a glimpse of the duo's chemistry and also showed intimate scenes of them.
Reportedly, Big B had also called director Karan Johar instructing him to delete the scenes. KJo, its is being said, could not understand the ruckus around it since there were no issues during the narration of the movie. He went ahead to release the teaser with the steamy scenes.
This, apparently, miffed Big B. It should be noted that Big B, who is an active social media user, did not share the link of ADHM's teaser. Many stars including Sonam Kapoor, Rishi Kapoor, Alia Bhatt, Akshay Kumar have sung praises for the teaser but Amitabh Bachchan did not say anything.
Looks like the reports of the father in law being angry had some truth in it after all.