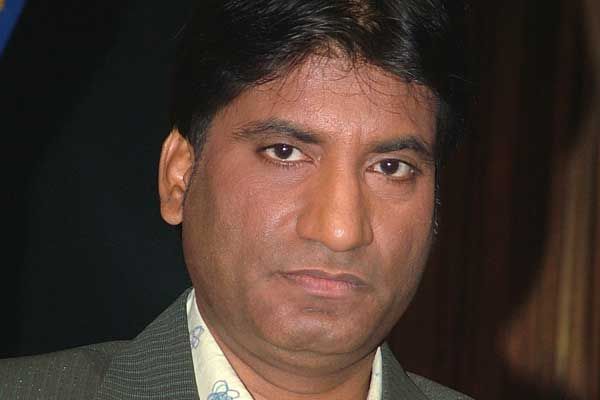 Raju Srivastav has made you roll with laughter and you are now enjoying his funny side on The Kapil Sharma Show. But, do you know that the comedian has a serious side too!
Recently, Raju made a video on cow slaughter which is not only emotional but also true to the core.
In the 7-minute long video, the 53-year-old comedian portrays the role of an old dying cow. She begs her owner not to kill her and makes him remember of those times when he used to drink her milk.
Also Read: Also Read: Raju Srivastav, Kapil's mother to mediate between son and Sunil Grover?
However, now that the cow is old, she is sent to the slaughter house. Raju Srivastav as "holy cow" will make you emotional and fill your heart with sadness.
On the work front, Raju Srivastav has joined hands with comedy king Kapil Sharma and is now a permanent cast of TKSS.
Speaking on the Kapil Sharma Vs Sunil Grover fight, Raju recently said that he met Sunil when he was shooting for an episode for singing reality show Indian Idol.
Grover told the veteran comedian that whatever happened with him was wrong and he will not return to the show even if Kapil mends his ways. Sunil also told Raju that he is not being arrogant.