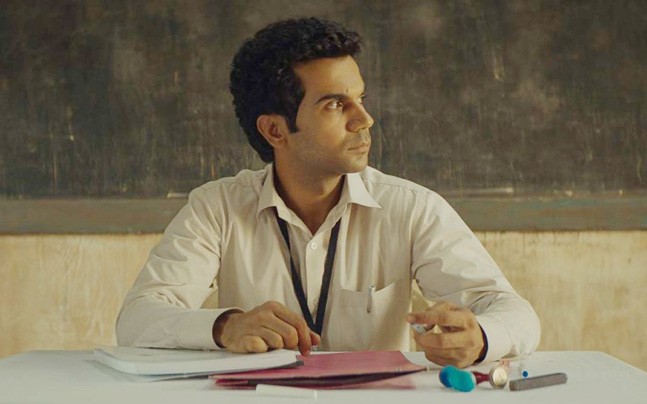 Filmmaker Hansal Mehta, who has always praised actor Rajkummar Rao, stated that Newton is one of the finest films of the year. The movie, which was India's official entry to Oscars, is out of the race for the honour.
Mehta claimed he was trolled after "Newton" was ousted from the Best Foreign Language Film category at the Oscars 2018."Am tempted to use unparliamentary language with all those who are rejoicing and trolling me on the fact that 'Newton' did not make it to the Oscars. Oscars or no Oscars, it remains one of the finest films made in our country in a long time," Mehta tweeted on Friday.
"Newton", directed by Amit V. Masurkar, features Rajkummar, Pankaj Tripathi and Raghubir Yadav. It revolves around a government employee who struggles to supervise voting in a forest area of Chhattisgarh, controlled by Maoists.
When the film was chosen as India's Oscar entry by the Film Federation of India, there was buzz that it was inspired by a 2001 Iranian movie titled "Secret Ballot".
At that time, Mehta, who has worked closely with Rajkummar on award-winning films like "Shahid" and "CityLights", had spoken out in favour of the "Newton" team.
Mehta's latest Twitter post on Friday found support from filmmaker Anurag Kashyap, who retweeted it. Kashyap had contacted "Secret Ballot" producer Marco Mueller to take his feedback on the similarities.
"There is not even a hint of plagiarisation," Mueller had told him.
"A Fantastic Woman" (Chile), "In the Fade" (Germany), "On Body and Soula (Hungary), "Foxtrot" (Israel), "The Insult" (Lebanon), "Loveless" (Russia), "Felicite" (Senegal), "The Wound" (South Africa) and "The Square" (Sweden) have made the shortlist in the Best Foreign Language Film category.
(With IANS Inputs)