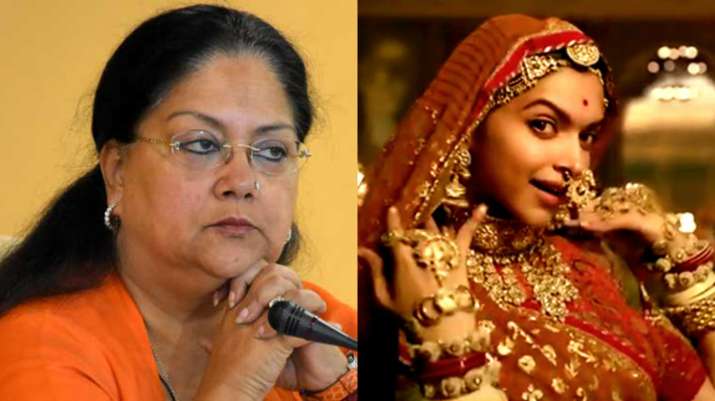 Amidst growing protest and ever increasing controversy over Sanjay Leela Bhansali's upcoming movie Padmavati, Rajasthan Chief Minister Vasundhara Raje in a letter to the centre has sought ''necessary changes'' in the movie. In the letter, Raje wrote that there should be ''necessary changes'' in the movie before releasing it so that "sentiments of any community are not hurt".
In a letter to Union Information and Broadcasting Minister Smriti Irani, the Chief Minister said: "A committee of eminent historians, film personalities and members from the aggrieved community should be formed, who would watch the film and discuss it in detail. "After that, necessary changes should be made to the movie so that the sentiments of any community are not affected." In the letter, she also requested that the Central Board of Film Certification should consider all possible outcomes and effects before certifying the film.
The controversy around Padmavati began ever since the shooting of the movie in Jaipur. Members of Karni Sena vandalised the sets and assaulted the director alleging ''inappropriate content'' in the script. Shahid Kapoor, Deepika Padukone and Ranveer Singh starrer movie is slated to release on December 1.
(With IANS inputs)