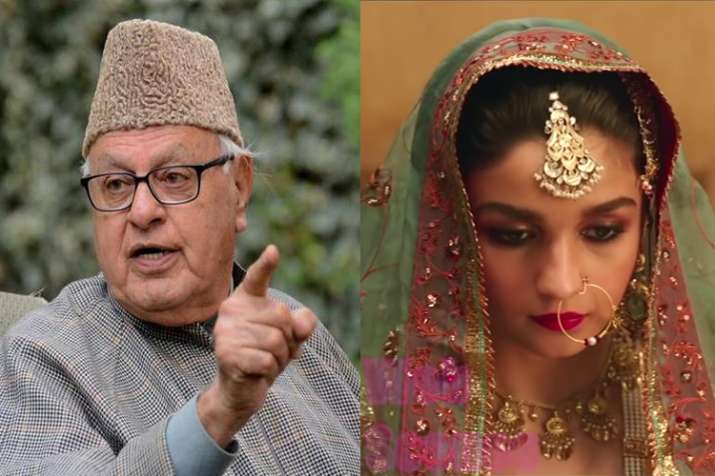 While Meghna Gulzar's directorial project Raazi featuring Bollywood sensation Alia Bhatt is receiving quite a positive response at the box-office, the former Jammu and Kashmir Chief Minister expressed his concern over real identity revelation possibility about Alia Bhatt's character in the film.
Recently, office of the former Jammu and Kashmir CM confirmed that he wrote to the author Harinder Sikka about it.
In the letter, the former Jammu and Kashmir CM, reportedly reminded that the author had earlier agreed to guard the identities. He praised Sikka for this step and asked him to keep it that way.
Abdullah further in his letter wrote that Kashmiris are wonderful and peace-loving and simple people. He said that people who visit the Valley will promise for their integrity. 
A report also surfaced stating that Abdullah was reportedly informed about the manuscript of the book and was told that the identity of Sehmat and her family may be revealed. And after reading the manuscript, Abdullah asked the author to change the names of the character and present it as a fictional story. The author agreed to Abdullah. 
And when recently, Abdullah learnt that the identity of Sehmat can be revealed in an event, he wrote a letter to Sikka. 
Raazi is basically a story of a girl named Sehmat Khan, who portrayed three shades including a daughter, spy and a wife. Raazi is an adaptation of Harinder Sikka's novel Calling Sehmat.