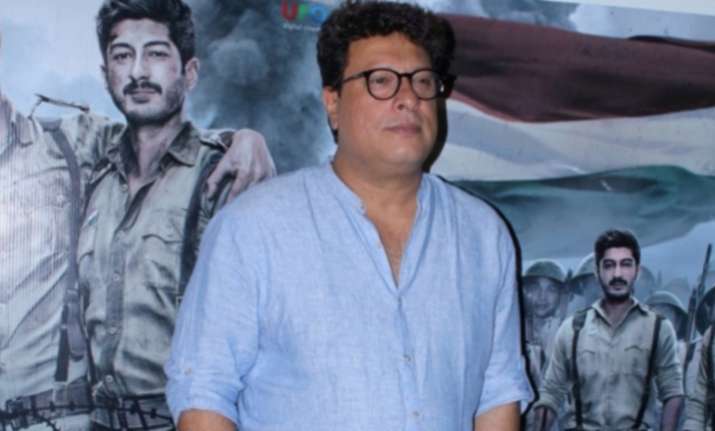 On Saturday, Tigmanshu Dhulia's film Raagdesh was screened specially at Rashtrapati Bhavan for the outgoing President Pranab Mukherjee. During the screening, the start cast revealed how Tigmanshu Dhulia faced problems while looking for right characters for his upcoming film. The filmmaker also revealed that the iconic stars don't do the justice to real-life characters. 
Tigmanshu Dhulia's last venture was 'Bullet Raja' which came out four years ago. He says that it wasn't easy was him to find faces for his upcoming film Raagdesh. Finally, his search zeroed on actors Kunal Kapoor, Mohit Marwah and Amit Sadh
Also Read: Raagdesh actor Kunal Kapoor says he channelises his restless energy in acting
"It was very important not to cast known stars as these real-life soldiers from Subhas Chandra Bose's army. I firmly believe iconic stars do not do not justice to real-life characters," Dhulia said.
Citing example of Hollywood actor Ben Kingsley, who played Mahatma Gandhi in 1982 film "Gandhi", the director added: "When Ben Kingsley played Gandhi nobody knew him. Because of his relatively unexposed personality, he became stamped as Mahatma Gandhi for a lifetime. I hope Mohit, Kunal and Amit become the faces of the three INA soldiers in the audiences' mind."
Also Read: EXCLUSIVE: Tigmanshu Dhulia's Raagdesh to screen at Rashtrapati Bhawan, Kunal Kapoor and Mohit Marwah share interesting details
For the role of Subhas Chandra Bose, Tigmanshu has roped in Assamese actor Kenny Basumatary.
"He was already working with me in my other film while I was looking for an actor to play Subhas Chandra Bose. I suddenly realised Kenny has a striking resemblance to Bose," he added.
Raagdesh is a historical film paying tribute to the heroes of Indian National Army. It portrays the episode of Red Fort Trial of the three INA officers. It is scheduled to release on 28th July, 2017. 
For more Bollywood updates, follow our Facebook page