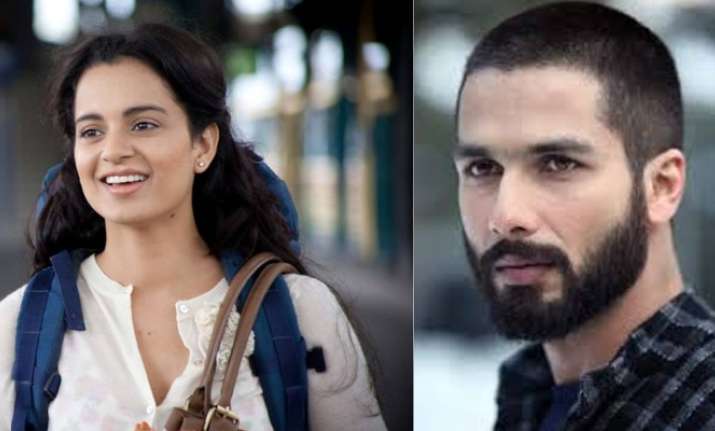 Actress Kangana Ranaut always speaks her heart out. The lady will next be seen in Vishal Bhardwaj's directorial venture 'Rangoon' alongside actors Shahid Kapoor and Saif Ali Khan. It was being said that Kangana's behaviour on the set didn't go well with his co-stars that resulted into a cold war. But, the lady has denied all the rumours in her own style.
Shunning down all the speculations, Kangana said that she and Shahid were not friends and that was the reason things got misinterpreted. She further stated that though the actress shared healthy relationship with Shahid on the sets, it is necessary for people to understand that actors don't go to work to make friends.
The National Award winning actress said, "We had a healthy partnership on set and I don't see any trouble between us."
Kangana, who will also be seen sharing screen space with Saif, seemed quite impressed with the actor's charm as she called him the classic man.
She went to admit that she loves Saif and Kareena's company.
The actress further added, "He and Kareena have been extremely gracious to me. They hosted a dinner for me when I came down. I love their company."
It was previously speculated that while shooting for the flick, Kangana interfered with the creative aspects that annoyed his co-stars. Now, with Kangana's stand, it is clear that all is well between them.
On a related note, 'Rangoon' is a period drama based on the World War II. The flick is slated to release next year.