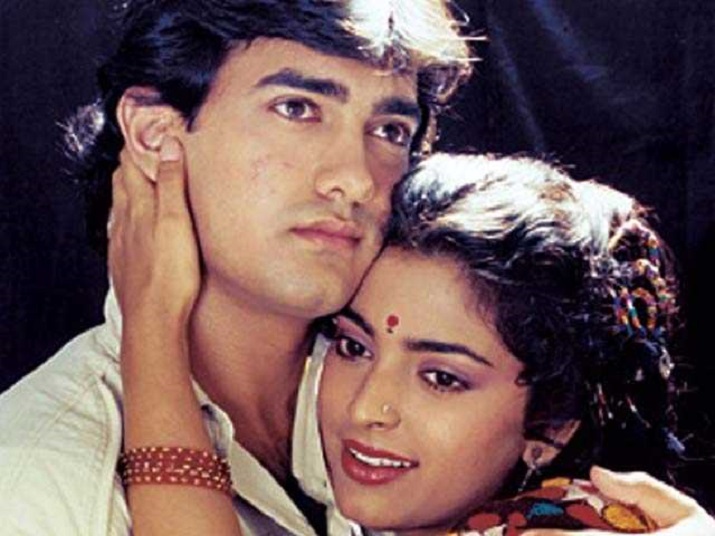 Remember Aamir Khan and Juhi Chawla-starrer Qayamat Se Qayamat Tak? Yes, the one which still remains one of the most acclaimed romantic movies of all times. It gave us two amazing actors Aamir Khan and Juhi Chawla and also carved romance in a brand new definition. The film narrates the story of two youngsters who fall in love despite the animosity between the families. They elope with the each other to stay together.
The film is one of the most remembered movies from that time. But do you know during the shooting of the iconic song Akele Hain Toh Kya Gham Hai, Juhi had refused to kiss her co-star Aamir Khan on the cheeks and forehead.
Following her refusal, the director Mansoor Khan had to halt the shoot for about 10 miuntes. However, later, Juhi Chawla understood the demand of the script and agreed to kiss Aamir Khan. The filmmaker recalled the scene and told DNA, "We were shooting the song Akele Hain To Kya Ghum Hai. I had informed Juhi about a shot where Aamir Khan will lean back and she had to kiss him first on one cheek, then the other cheek and also on his forehead. My assistant later informed me that Juhi is refusing to do the scene. Hearing this, I asked everybody to stop whatever they were doing immediately and just sit down. Ten minutes later, when I was informed that Juhi has agreed to do the scene, we began shooting again."
Qayamat Se Qayamat Tak released in 1988, becoming one of the most critically-acclaimed movies of that time and also a commercial success. QSQT will soon clock 30 years on April 29 this year. On this occasion, it will be aired on Zee Classic at 7 pm.