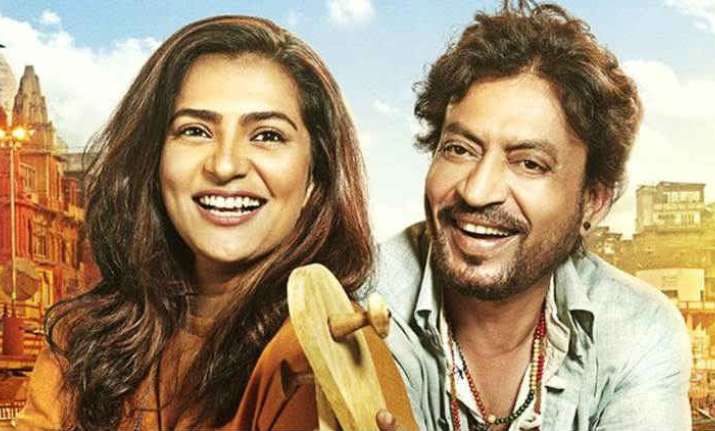 Irrfan Khan and Parvathy starrer Qarib Qarib Singlle has released today and the film is getting good response on Twitter. From calling it a feel-good film to lauding the actor for his performance, people on social media looked impressed with Qarib Qarib Singlle. The movie showcases the journey of two adults who discover themselves. It is a mature love story. So, if you are planning to watch the film then here are some tweets that can help you to make the decision.
One of the tweets read, "Thank you @irrfank ji for such a wonderful hilarious moments in #QaribQaribSinglle as Yogi!  You made the movie alive and keeps us fresh Finest Movie recently."
Another tweet says, "Interval! This movie is worth every second... Irrfan Khan nails every single bit. And so does parvathy!! #QaribQaribSinglle @irrfank."
With every film @irrfank ji is carving a memorable niche for himself 👍 An actor who can act without doing anything!! Proud to have in your Industry 💗 #QaribQaribSinglle is a film which you won't mind watching again back to back on the same day. 👍@QQSTheFilm

— Iam Aravind (@srk_aravind) November 10, 2017
"#QaribQaribSinglle is a movie that will make you smile in your lips while you leave the cinema hall.. Tanuja Chandra Brilliance  @ZeeStudios_ @QQSTheFilm."
#QaribQaribSinglle is so charming @irrfank #Parvathy totally bring alive their parts Congrats @zeestudios #TanujaChandra & team @QQSTheFilm

— Tisca Chopra (@tiscatime) November 9, 2017
"#QaribQaribSinglle have many laughs moments and Tanuja Chandra made in a well executed way without having a dull moment. Beautiful Story."
Qarib Qarib Singlle is directed by Tanuja Chandra.