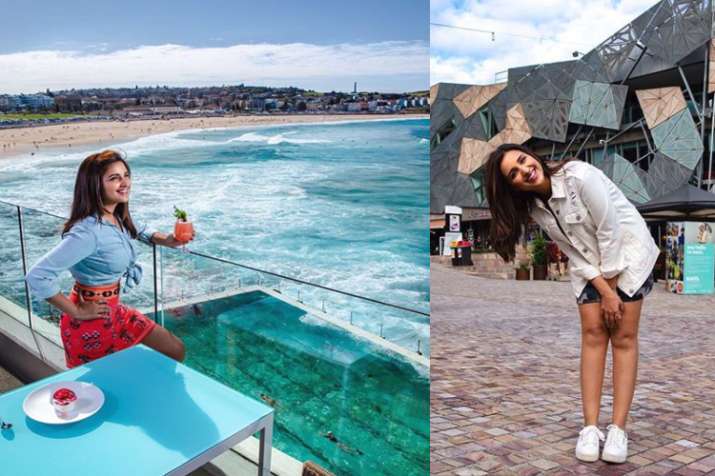 Actress Parineeti Chopra says Melbourne's food culture, artistic vibe and natural beauty has impressed her. Parineeti, the first Indian woman ambassador of the "Friend of Australia" (FOA) advocacy panel by Tourism Australia, has visited the country for the third time. 
"Melbourne is voted as the world's most liveable city in the world and I completely agree! Everything here from the food and wine culture to the city's artsy vibe and its beautiful surrounds has left me impressed," Parineeti said. 
Sharing a pic on her Instagram, Parineeti wrote, ''Walk walk walkkkk!!! But you cant get tired when the view is Bondi Beach!! @Sydney @Australia #ilovesydney #SeeAustralia @thetiltshiftcrew.''
"To pick a few highlight, the penguin parade at Phillip Island and the visit to Yarra Valley were among my favourites."
Talking about her favourite spot over there Parineeti wrote, ''This has to be my favourite spot in Melbourne. Absolutely in love with Federation Square's art and cultural vibe and the bars and restaurants here. @visitmelbourne @Australia @thetiltshiftcrew.''
(With IANS Inputs)