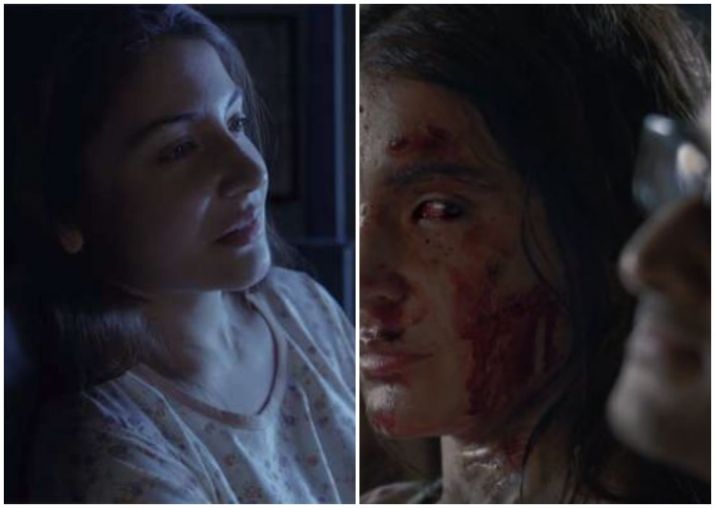 Anushka Sharma has been giving us night chills ever since she dropped the first look of her upcoming horror flick Pari. Although, Bollywood has made umpteen of horror flicks by now, but Clean Slate Films' Pari seems nothing like we've seen before. The trailer of Anuska Sharma starrer Pari is here and it will surely give you sleepless nights. It was quite evident from the teaser of the film that Pari has a different meaning here. It is not a beautiful angel that we have grown up watching in movies. The trailer is spooky and Anushka has skyrocketed our expectations. It seems that the actress has worked very hard for the film and the result is outstanding. 
In the opening scene of the trailer, a woman is heard saying 'Jis kaam ke liye bani hai, woh kaam samjho ho gaya'. It depicts that Pari is indeed a conduit to devil. She may be assigned a task to torment the souls on Earth on the commands of Satan. Pari is rescued by the male protagonist who found her injured and scared to wits in a bush. While rescuing a recluse Pari, he falls in love with her. 
In one scene, Pari is heard telling the actor that someone is trying to kill her, some man. And immediately, the camera shifts to Rajat Kapoor, who's avatar seems as promising as the film itself. He's looking shabby as a haggard old man, with a beard as thick as bushes. The 57-year-old actor is sporting a menacing look for the movie. 
While Parambrata grows sympathy and fondness towards each other, the damsel in distress takes an abominable avatar. It's hard to tell whether Pari is a victim of demon or she's the demon herself. Or a conduit?