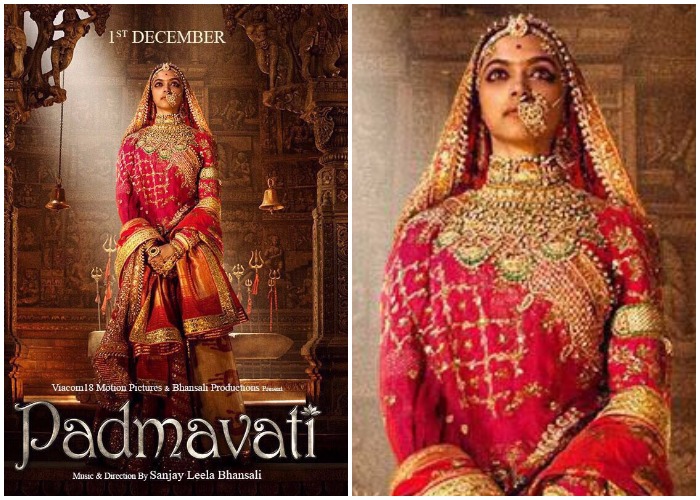 Sanjay Leela Bhansali's period drama Padmavati has been in controversies ever since its announcement. Earlier, during the shoot, the filmmaker was assaulted by the members of Shri Rajput Karni Sena. Now, members of the organisation representing Rajputs burnt posters of SLB's upcoming movie in Jaipur. They accused the ace-filmmaker of manipulating the history and backtracking on a promise to screen the film before a panel of intellectuals before its official release. 
They also threatened to oppose the screening of the film if the facts are manipulated. In January, the Sena members vandalised the set of the movie at Jaigarh Fort in Jaipur. They alleged that the filmmaker was showing the queen in a bad light. 
Actor Deepika Padukone is playing the role of Padmavati and Ranveer Singh is playing Alaudin Khilji in the historical drama.
Narayan Singh Devrala, district president of the Karni Sena said, "It was agreed upon that the Bhansali team will screen the movie before a panel of intellectuals and historians before releasing its poster. We had asked them to screen the film in Jaipur, which did not happen. So, the posters were burnt yesterday".
 "We want the movie to release but it should have facts," he said adding that they will oppose the screening of the movie in theatres, if the facts are distorted.
"We do not believe them as similar things have happened at the time of Jodha Akbar (movie starring Hritik Roshan). If they want to show real history then they should screen the movie," he said.
Patron and founder of the Karni Sena, Lokendra Kalvi said that around 20-25 days ago someone from the Bhansali team wanted them to see the film "but I asked him to show it to the panel of historians and intellectuals for NOC. After which we have not heard anything from them".
It was there in the "agreement" that the film will be shown to historians before announcing the date and poster release, he claimed.
In March, miscreants destroyed the mirrors in the Padmini Mahal in Chittorgarh Fort where Alauddin Khilji is believed to have seen Rani Padmini. They claim that the mirror was made years after the Queen lived and therefore holds no credibility. 
The members claim that in no book there is a mention that Alauddin Khilji, a powerful ruler of the Khilji dynasty of the Delhi Sultanate in 13th-14th century, fell in love with Padmavati.
Rajasthan energy minister Pushpendra Singh had earlier this year assured a section of the Rajput community that the film will not be released in the state till it is screened to community members.