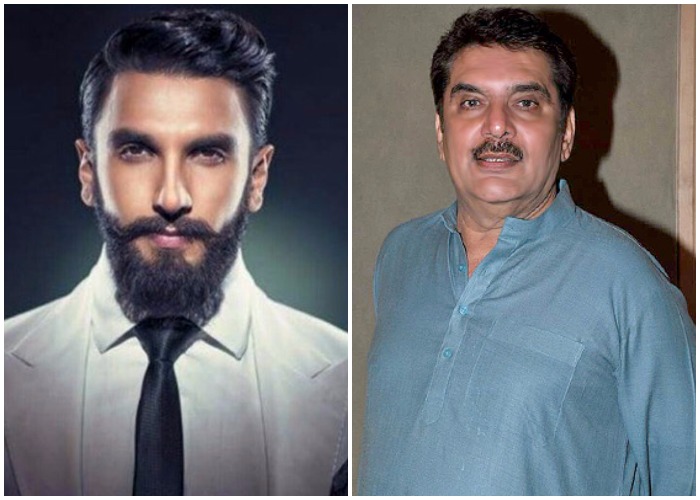 On Saturday morning, Ranveer Singh shared a post stating that he was slapped by Raza Murad over 24 times. The picture he tweeted was from a publication. Ranveer Singh validated the news by posting the picture with a caption 'True Story'. One thing we've always been sure about that Ranveer Singh can go to any extent in order to achieve perfection. During the shooting of Sanjay Leela Bhansali's Bajirao Mastani, the Padmavati actor shut himself inside a hotel room to prepare for the role. He stayed there for 4-5 days in complete anonymity. It seems like the actor has adopted method acting once again for his upcoming film. 
True story! 🤚🏾 #Padmavati pic.twitter.com/Vykn5YzxhU

— Ranveer Singh (@RanveerOfficial) September 2, 2017
To perfect a scene in the movie, where he's playing the antagonist Allaudin Khilji, he agreed to get slapped by his co-star Raza Murad 24 times on the sets. Just as he confirmed the news on Twitter, Padmavati climbed the trending radar. As soon he posted this revelation, fans went berserk. In just few minutes, the tweet was flooded with more than hundred replies, majority of them asking him to reveal more details about the project. 
Also Read: Here's what Shah Rukh Khan said on working with Kangana Ranaut in Sanjay Leela Bhansali's next
Can't wait for your masterpiece!
Super excited!#Padmavati ❤

— Akanksha❤Ranveer (@akkyyy_17) September 2, 2017
The ranveer singh.... Knows for the ultimate perfection to his movie.. he can do everything...... @RanveerOfficial god bless baba...

— Samrat (@breaker_sem) September 2, 2017
The fans even lauded the actor for his flawless acting. 
Can't Wait 😍

— Zer○° (@iamSunil_G) September 2, 2017
Perfectionist ! Be it Kiss or Thappad, shd be Perfect 👍👍

— Bhole Bhakt Baba (@bhaktbaba) September 2, 2017
Fans are eagerly waiting for the first look of the film Padmavati, which stars Deepika Padukone and Shahid Kapoor in the pivotal roles other than Ranveer Singh himself. The film is slated to release in November 2017. There had been reports that due to workers' strike, the film's release has been postponed. The makers have however shunned the reports about delay in release. Earlier, reports were doing rounds that Deepika Padukone has been paid more than Ranveer Singh for this Sanjay Leela Bhansali's magnum opus. On Friday, Shahid Kapoor, who will be playing, Raja Rawal Ratan Singh in the movie,shared a picture on his Instagram account. The picture is said to be his Padmavati look, as revealed by the actor in the caption. 
Not only fans, but the movie buffs of the country are waiting to get one glimpse of this film. To get more updates on Padmavati, stay tuned with India TV Showbiz. 
For more entertainment news and updates, follow our Facebook page