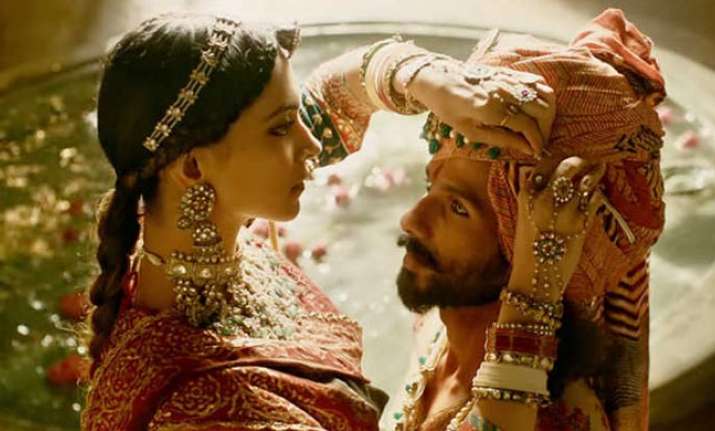 Filmmaker Sanjay Leela Bhansali's magnum opus Padmavati has been in controversies from quite some time. Lately, the film is facing the protests in Bengaluru against its release. The movie featuring actors Deepika Padukone, Ranveer Singh and Shahid Kapoor has been in limelight ever since its first poster was out. Various religious organisations are demanding to stall the release of the film saying that it portrays Rani Padmini in bad light and has distorted the historical facts.
Recently, members of Karni Sena vandalised booking counters, glass windows and gates of a cinema hall in Kota for screening the teaser of the film which they say distort historical facts.
Few days back, around 25 people of a Rajput community protested outside Bhansali's house against the film's release.
Rumours were rife that the magnum opus has a dream sequence between the Queen and Alauddin Khalji played by Deepika and Ranveer. The director released a video thrashing the rumours and clarified that he has made Padmavati with responsibility keeping in mind the sentiments of people.
In fact, makers are also ready for the pre-screening of the film once it gets a certification from CBFC.
From Salman Khan to Karan Johar, celebrities have extended their support to the magnum opus. The Bajrangi Bhaijaan actor has said that Bhansali makes wonderful films and let CBFC decide if the movie is suitable for release.
Padmavati is all set to hit the screens on December 1.