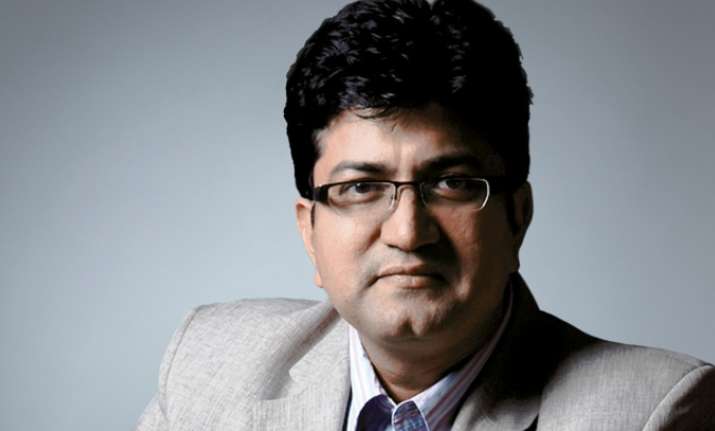 Filmmaker Sanjay Leela Bhansali's Padmavati has been in controversy from quite some time. From Salman Khan to Sidharth Malhotra, many Bollywood celebrities have supported the movie. It was being said that Central Board of Film Certification (CBFC) chairperson Prasoon Joshi has also watched Padmavati. But, now he has clarified that the rumours are false and has not watched the magnum opus yet.
In a text to IANS, Joshi clarified: "The speculative reports a few publications are carrying about I having watched 'Padmavati' are absolutely baseless and untrue. I have not watched the film, not expressed any views regarding it. The film will follow the due process at CBFC."
According to earlier reports, a "well-informed source" was quoted as saying that Joshi saw the film and didn't find anything objectionable in the content and that it was expected that the movie will "sail through without cuts".
"Padmavati" is in the news as various organisations, political parties and individuals standing up for the Rajput community, have been opposing the film's release over fears that it distorts history in telling the tale of Rajput queen Padmavati.
The makers have repeatedly said the movie is devoid of scenes that may hurt anyone's sentiments.
Joshi had last week come out in support of Bhansali after BJP member Arjun Gupta, also a CBFC member, urged Home Minister Rajnath Singh that the filmmaker should be tried for treason for distorting history.
"It's unfortunate to see the personal point of view expressed by an advisory panel member of CBFC against Sanjay Leela Bhansali. By no means does it represent the point of view of CBFC as an organisation or the CBFC board. We have respect for Bhansali as an individual and artist," Joshi had said.
Padmavati is due for release on December 1.
(With IANS Inputs)