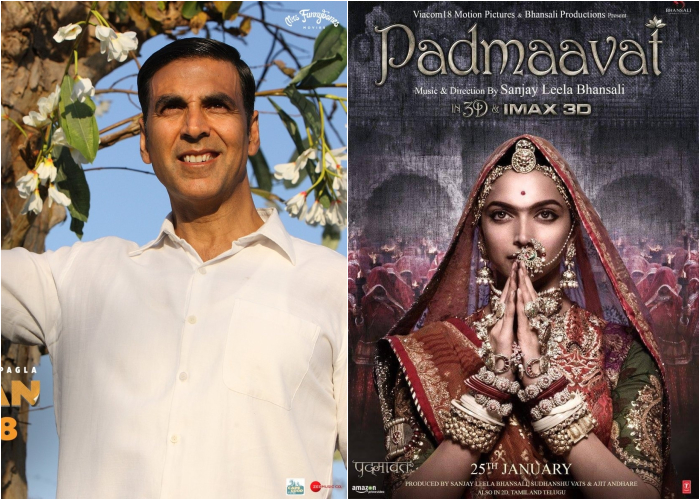 On Friday evening, the superstar of Bollywood Akshay Kumar and the veteran filmmaker Sanjay Leela Bhansali sat down together and discussed the release of their upcoming films. In a surprising turn of events, Khiladi Kumar instantly agreed to the demand of Bhansali to defer the release of Padman, which was intended to release on the same day as Padmaavat. This decision struck off a box office clash from the list of clashes scheduled this year.
Prernaa Arora, the co-producer of Bollywood movie "Pad Man", has hailed Akshay Kumar's decision to defer the film's release.
"Akshay's entire team is with him on this decision," his co-producer Prernaa Arora of Kriarj Films said.
"What Akshay Sir did on Friday evening is unheard of. Just a week before our film's release, without any prior intimation, Sanjay Leela Bhansali, a legend in his own right, came to Akshay requesting that we postpone 'Pad Man'," she said.
"It takes a lot of humility for a man of Bhansali's stature to come forward with such a request. It takes an equally great artiste to agree to such a startling request," Arora said.
"It was a very unusual request considering we were days away from release. But Akshay agreed immediately. It says a lot about his generous heart," she added.
Prernaa also scoffs at filmmakers and producers who deliberately pitch their films against one another.
"They should learn from this experience. By moving ahead by two weeks at the last minute, Akshay Sir has shown there can be solidarity in the film fraternity. His gesture will be remembered for a very long time," she said.
The entire "Pad Man" team is with Akshay on this issue.
"We are all in agreement on Akshay Sir's decision. There are so many big stars who deliberately look for box office clashes by pitching their films against other big films. Akshay Sir has shown the way to a peaceful co-existence in the film industry."
Padmaavat actors Deepika Padukone and Ranveer Singh also hailed the actor for his gesture. In their thank you post, they even dubbed Akshay Kumar as a 'big man with a big heart'. Truly, his decision to postpone the release of his film will be remembered for a very long time.
(With IANS Inputs)