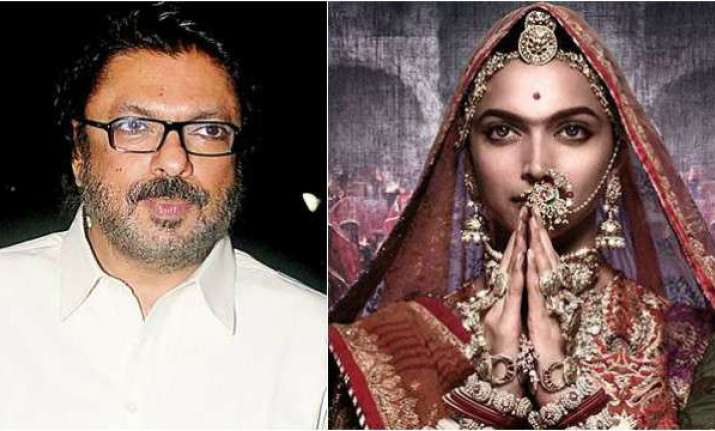 The tensions and controversies surrounding Padmaavat (originally titled Padmavati) is not dying anytime soon even when the film is all set to release on January 25. Recently, the female members of Kshatriya community in Chittorgarh threatened to perform "jauhar" (self-immolation) if the screening of the film was not stopped by the government. Now, in a new twist, the Rajput women want filmmaker Sanjay Leela Bhansali to commit "jauhar". The controversial film stars Bollywood biggies such as Deepika Padukone as Rani Padmavati, Ranveer Singh as Allauddin Khilji and Shahid Kapoor as Maharawal Ratan Singh.
"Why should those women commit jauhar? It is Bhansali who will have to commit jauhar. Hum Bhansali ki chita jalayenge," Ramwati Kanwar of the Kshatriya Mahila Sangh told Hindustan Times. 
Kshatriya Mahila Sangh president, Prerna Shekhawat said, "We are fighting for our dignity and our history. When Arvind Singh ji of Udaipur has seen the film and rejected it, then why are the film-makers insisting on releasing it."
Meanwhile, Shri Rajput Karni Sena Leader Lokendra Singh Kalvi gave a call for a Janata curfew on January 25.  Talking to reporters, he said, "Not only Rajputs but all communities in the country are opposing this film. We can't give a call of 'Bharat bandh' as January 26 is our national festival, but a 'janata curfew' (people's curfew) should be observed on the day of its release, January 25." "I suspect that any film can be released in spite of a state government's wish. I still request the Prime Minister".
Padmaavat is all set to hit the cinemas on January 25.
For more entertainment news and updates, follow our Facebook page