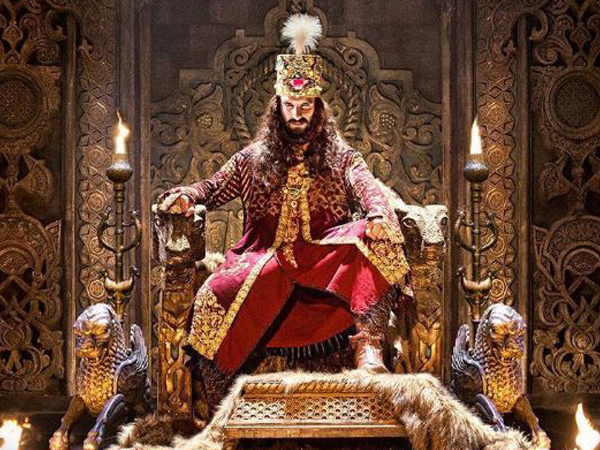 In a recent turn of events, the producer of Padmaavat today withdrew a petition from the Gujarat High Court seeking a direction to the state government to provide police protection to theatres wanting to screen the movie.
Though the matter was not listed, Justice J B Pardiwala allowed an urgent hearing upon the request of lawyers of the petitioner - Viacom 18 Media Private Limited.
Pardiala allowed the petitioner to withdraw its plea during the brief hearing. The high court also told the petitioner that the doors of the court were open if it wants to file a plea in the future in this regard.
Yesterday, when the matter came up, Pardiwala had deferred the hearing until February 7 after the state government sought an adjournment till Wednesday to file its reply.
The film's producer had claimed that exhibitors were ready to screen the Sanjay Leela Bhansali-directed movie in Gujarat but feared violence from fringe groups.  A few fringe outfits, including the Karni Sena, have opposed the film based on the saga of the historic 13th century battle between Maharaja Ratan Singh and his army of Mewar and Sultan Alauddin Khilji of Delhi. The groups allege that the film distorted history and showed Queen Padmavati, the central character in the film, in "poor light". The filmmakers have denied the allegations. The film released nationwide on January 25 after the
Supreme Court stayed notifications and orders issued by BJP- led governments in Gujarat, Madhya Pradesh and Rajasthan prohibiting the exhibition of the film. Following the Supreme Court order, some of the theatre owners in Gujarat had announced to screen the movie while some had refrained from screening the film, fearing violence on their premises.
A day ahead of the release of the film, agitators, claimed to be from Rajput community, staged violent protests outside three multiplexes in Ahmedabad and torched several vehicles.
Following this violent protests, the Gujarat Multiplex Owners Association then announced that no theatre or multiplex in the state would screen "Padmaavat".
(With PTI Inputs)