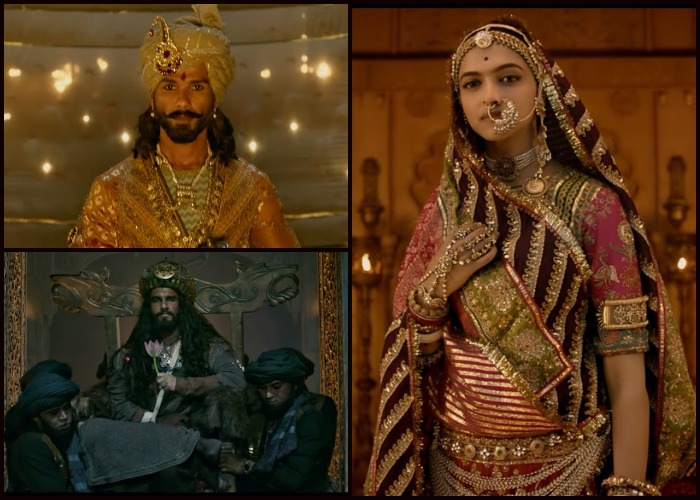 Sanjay Leela Bhansali's film Padmaavat will be out in theatres on January 24th. Yes, you heard it right. Special IMAX 3D and 3D shows will be premiered at selected cinemas of some cities one day prior to its release. The film has courted controversies right from the word go. Fringe groups of India like Shri Rajput Karni Sena are staging protests against the film for projecting their revered Rajput queen Rani Padmavati in bad light. Citing the outrage and protests, the film was deferred from its official release date of December 1. After a long tussle, the Deepika Padukone-starrer is releasing on January 25th, officially. 6 Indian states including Rajasthan banned the release of Padmaavat in their states, but Supreme Court lifted all the bans and restricted all the states from passing such diktats. In a recent development, SC rejected the plea to ban the film and issued an order to screen Padmaavat in all states. Now after the apex court rejecting the pleas to ban the film, all the Indian states are obligated to follow the orders.
We have to admit, the background score of Padmaavat has already won millions of hearts. Really heart touching. Ranveer Singh as Alauddin Khilji makes an impressive entry with his dramatics. Not that we didn't expect! Deepika Padukone bowls us over with her regal avatar. Truly, mesmerizing.
Just in 15 minutes of film, you will develop hatred for Ranveer Singh's character. That's where he wins! Alauddin Khilji steals the thunder whenever he's on the screen. He is as hideous as an evil conqueror should be.
The VFX will take you back to the glorious history of Chittor. Splendid!
Kohl in his eyes, valour in his heart, that's Maharawal Ratan Singh for you. Shahid Kapoor is explosive as the never-bending Chittor prince. The film shrieks about the valour of Rajput dynasty in every frame. Shahid Kapoor does justice to his character.
Jim Sarbh as the right hand of Alauddin Khilji nails it every time he's on the screen. Bhansali surely has his hands on picking the star cast. Anupriya Goenka misses the bull's eye. Her screen presence fails to create an impact.
To say that Alauddin Khilji is Ranveer singh's finest performance won't be an overstatement. Ranveer Singh in Padmaavat is scariest of your nightmare. But one thing for sure, from now on he will be hailed as one of the greatest grey shade actors in Indian cinema.
Deepika Padukone will earn immense love and respect for her portrayal of  Rajput queen. One of her finest performances so far.
Aditi Rao Hydari wins hearts with short yet impactful screen presence.it's hard to tell who emerged as the hero of the film.
Deepika Padukone and Shahid Kapoor together on screen will give you goosebumps. Pure love and nothing else.
The epic battle between Alauddin khilji and Maha Rawal Ratan Singh is going on. Shahid Kapoor clad in iron is a visual treat. All for you by Sanjay Leela Bhansali.
Rani Padmavati commits self immolation so that the lust-ridden hands of enemies couldn't even touch her shadow, such was the fortitude of Rajput Queen.
Sanjay Leela Bhansali'S film is a tribute to Rajput valour in its each and every frame. For more details, watch our Padmaavat review here.