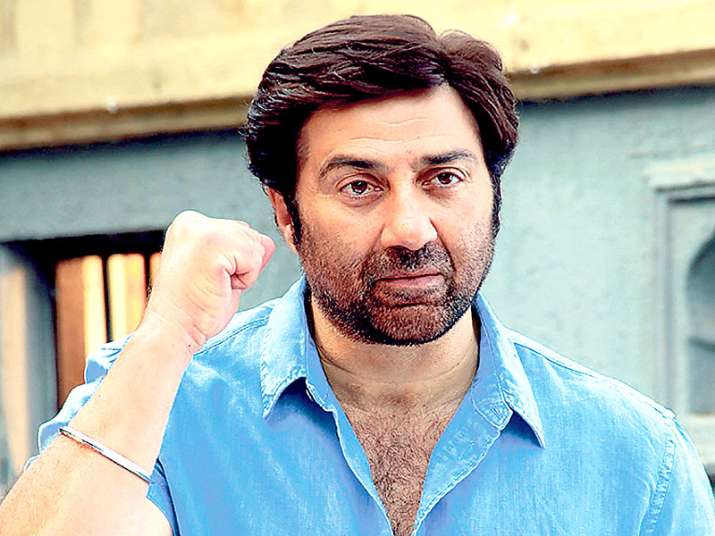 Actor Sunny Deol, who is gearing up for the release of his upcoming film Poster Boy, has thrashed all the reports that stated that his son Karan Deol was supposed to be launched by Yash Raj Films. The actor said that only they were planning to launch Karan. Speculations were rife from quite some time that the actor's son was set to be launched by YRF but he was asked to sign a three-film deal which didn't go down well with Sunny.
"It wasn't like that. Only we were supposed to launch him. But today anyone says anything and it becomes news. But the fact is, only we were supposed to do it."
The film, reportedly titled Pal Pal Dil Ke Paas, will be directed and produced by Sunny.
The 59-year-old actor also refuted reports that he objected to Sunny Leone's item number in Bhaiyyaji Superhitt due to alleged family objections.
"People keep saying anything. Who am I to say no. I never interfere in my films. I prefer to remain silent," he said.
Sunny was speaking at the trailer launch of his next, Poster Boy.
The film, directed by Shreyas Talpade, is a remake of the Marathi film Poshter Boyz.
Shreyas said the new film is not completely different from the original but there are certain changes.
"There were not major changes. That script itself was very powerful so we tried to retain that as much possible.
"We just did little bit tweaking, and tried to do away with some mistakes which we may have done in the original. We have tried to make it even better," Shreyas said.
The film, which stars Sunny, Bobby Deol and Shreyas, also features a voice-over by Ajay Devgn. Shreyas said the Shivaay actor came on board instantly.
"We wanted the voice-over in the beginning to be impactful. He is a very dear friend, very supportive. He is what you call a very secure actor. I just showed him the trailer and asked if he would do the voice-over and he readily obliged. I can't thank him enough," Shreyas said.
The film is all set to hit the screens on September 8.
For more entertainment updates follow our Facebook page
(With PTI Inputs)