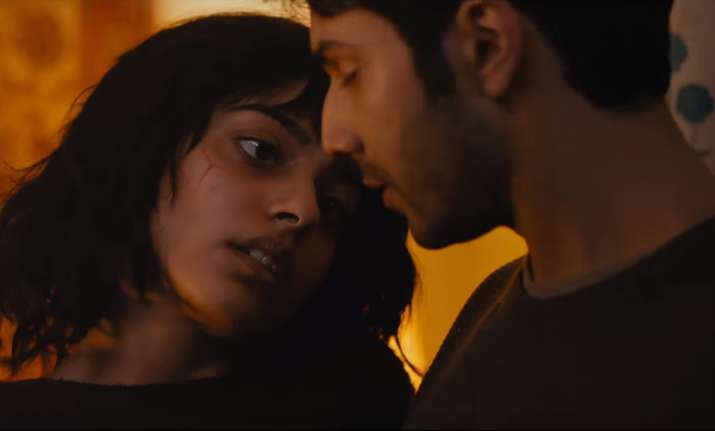 When October's trailer was released, cinephiles were awestruck to see Varun Dhawan in a totally different role. He's playing the role of a lover, who loves beyond expectations. But there was something as well that caught our attention. 'Melancholia', which is the focal point of the film was written all over its theme song as well. On popular demand, the makers released the October theme song and we're listening to it on a loop.
The woeful symphony incorporates the tunes of harps, violin, pianos and a lots of emotions; emblematic of a Shoojit Sircar film. Remember Piku and its music album?
October's theme is just like the movie's subject itself- grief, love and never-ending hope. There's an art of expressing emotions without uttering a word, and that's what this theme music is doing to its listeners. It's narrating a story sans using a single word. While listening to the music, you can imagine Dan sitting in the woods while Shiuli is resting peacefully on a hospital bed, where she's bound to.
The video features George Joseph and Artem Panteleev on Piano. Composed by Shantanu Moitra, October's theme is not a mere collection of musical notes, it's a manuscript in itself. Coming to Moitra, the talented musician has already proved the mettle of his musical talent in movies like Parineeta, Hazaaron Khwaishein Aisi among many others. He's also the man behind the chartbuster tracks of Shubha Mudgal like Mann Ke Manjeerey and Ab Ke Saawan.
October, which stars Varun Dhawan and newbie Banita Sandhu, is scheduled to release on April 13. This year, October is coming in April!