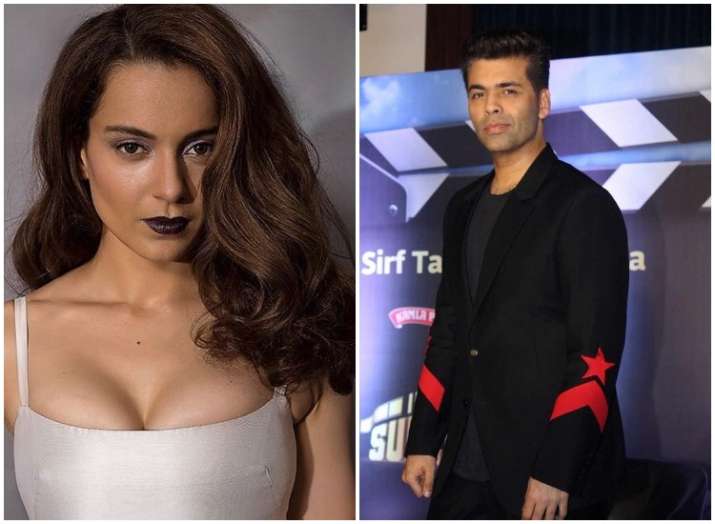 Kangana Ranaut was a rage in 2017 as she made 'nepotism' the buzz word. It all started when Kangana called Karan Johar on his show the "snooty flag-bearer of nepotism", which started a cold war and a long conversation on nepotism in the industry, embroiling several A-list names like Saif Ali Khan and Varun Dhawan along with it, that had caused the strongest ripples. 
But, believe it or not, after all the war of words, cold vibes and open letters that were exchanged last year, the new year has started off on a positive note for Kangana Ranaut and Karan Johar, who were responsible for it.
The tides seem to be changing as the new year begins, with the news that Kangana will be appearing as a judge on India's Next Superstar talent show with Karan Johar as a special judge of the show, as reported by Mumbai Mirror. Reportedly, the shoot has been scheduled to happen on Thursday.
This came days after Karan said that he and his team of the new TV show 'India's Next Superstars' will 'lovingly' welcome Kangana if the channel decides to invite her.
"I am looking forward to being on the show. It is a professional commitment for which I'm being paid. What is delightful is that Karan is okay with doing the show with me and seems to be slowly warming up to me," Kangana told Mirror. Citing Karan's new talent show's tagline, she also said, "Na khandaan, na sifarish... Bollywood ko hai sirf talent ka intezaar'."
Further elaborating on this topic, she said, "I am the epitome of the tagline being a self-made woman and actress myself, which is precisely why the channel wants me," she said, quick to add that you can have a creative collaboration even with different sets of ideologies. "I have not gone back on my ideology. I stick to what I believe in."
​