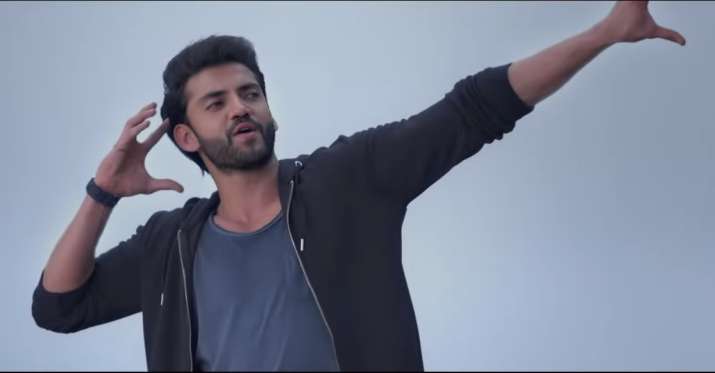 Right from the Notebook trailer launch, we were waiting for this rehashed rendition of popular 2000's song Bhumro, which had Preity Zinta in the video. The track Bumro has been rehashed by Kamaal Khan for Zaheer Iqbal and Pranutan Bahl's debut film Notebook, which is also based against the backdrop of Kashmir (Like Mission Kashmir). In the video, the male lead Zaheer is seen shaking legs with the children of the makeshift school where he is deployed. The newbie actor flaunts his impeccable dance moves, bringing us to notice that he has trained himself well before the debut.
Bumbro has been voiced by Kamaal Khan and composed by Vishal Mishra. Apart from the signature line, all the lyrics have been revamped in Kashmiri language.
In the music video, the female lead Pranutan Bahl is nowhere to be seen. However, her notebook on which the film is based is seen in the hands of the male protagonist. The children pull his legs for the former teacher (Pranutan) whom he has fallen in love with.
Notebook is helmed by Salman Khan's home production banner SKF Films. Talking about Zaheer Iqbal, he is the son of Salman's childhood friend. The superstar spotted him at his sister Arpita Khan's wedding and decided to launch him in the movies. On the other hand, Pranutan Bahl is veteran actor Nutan's granddaughter and actor Mohnish Bahl's daughter.