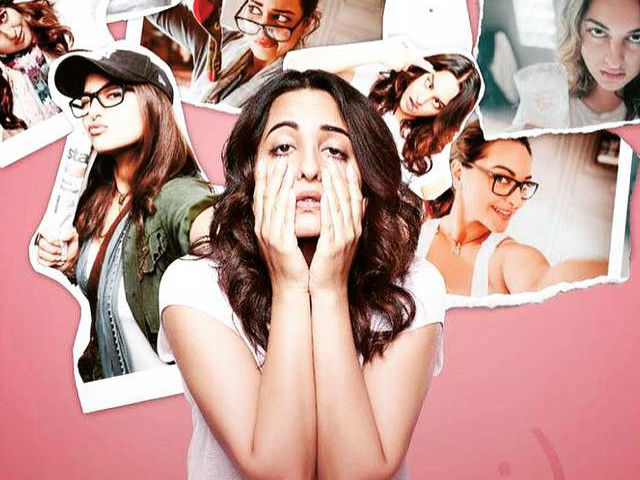 Sonakshi Sinha starrer Noor is all set to hit the cinemas tomorrow. And,as the Dabangg actress steps into the shoes of a journalist for the film, Bollywood stars have watched the film and have seem to have fallen in love with her new avatar.
Sonakshi as Noor takes a voyage from a being a bubbly girl to the one who is troubled by the humongous work pressure and the one for whom a balance between love life and professional life is nothing but a myth. 
She is in her twenties and is hopeless at finding a nice guy due to her body weight. But she does find a best friend in Kanan Gill who is taking his first step in Bollywood with the film.
The Sunhil Sippy's film which is an adaptation of a successful novel, Karachi, You're Killing Me! by Saba Imtiaz, has impressed B-town celebs to the fullest.
The stars took to their Twitter handle and said that they loved Sonakshi's performance in Noor.
Check out celeb reactions right here.
Saw #Noor last night. @sonakshisinha is so good! @shibanidandekar @KananGill & the rest of the cast too! Cinematography is ACE! Go watch it!

— VISHAL DADLANI (@VishalDadlani) April 20, 2017
Just watched #noor @sonakshisinha What a performance! Loved it. My best wishes and lots of love. 😊

— Shekhar Ravjiani (@ShekharRavjiani) April 19, 2017
How beautiful is @sonakshisinha looking in #Noor .And her performance -effortless, flawless,charming .She's carved a prime space for herself

— TANUJ GARG (@tanuj_garg) April 19, 2017
Saw #Noor. V sweet story about a girl looking for meaning in life. Many will relate. @sonakshisinha does a great job. Congrats to team!

— Chetan Bhagat (@chetan_bhagat) April 20, 2017
Someone had to address it and #noor did with an impactful performance.
Go watch @sonakshisinha and you will too say "uff yeh Noor"❤️

— nikhil thampi (@nikhil_thampi) April 20, 2017