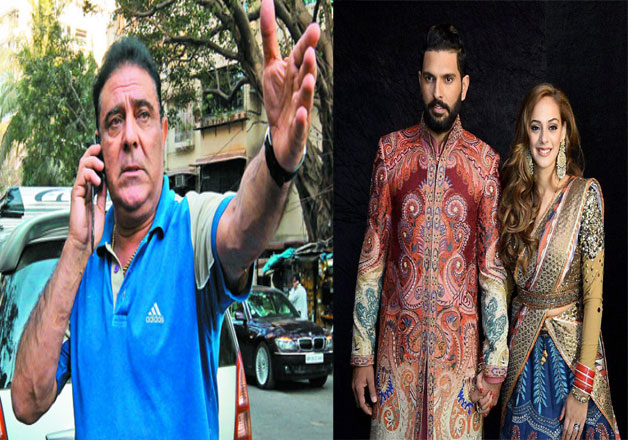 The rechristening of Hazel Keech as Gurbasant Kaur following her high-profile wedding with cricketer Yuvraj Singh on November 30 does not appear to have gone down well with the groom's father.
The decision to change Hazel's name was apparently taken on the suggestion of their guru, Baba Ram Singh, and Yuvi's father Yograj Singh is clearly not impressed. Hitting out at the step, Yograj said dubbed the Guru's suggestions as "nonsensical talks by self-styled Babas" and that he doesn't take them seriously.
Yograj Singh stated that for him, the name of his daughter-in-law will always be Mrs. Hazel Yuvaj Singh and the new name wouldn't change her identity.
The love birds are currently enjoying their honeymoon.
Yuvraj and his family happen to be ardent followers of Baba Ram Singh, thus the name change. Referring to the rechristening, Yograj, a former cricketer himself, said that a change of name can't change the fortunes of people.
"This is all this so called self-styled Baba's nonsensical talks. I believe in only one God," he said.
"Yuvaj's mother and our other family members had attended the wedding. I didn't attend Yuvaj's wedding because I don't believe in this talk of Baba," Yograj further said discussing the reason for his absence at the wedding.
Celebrities from all walks of life were part of Yuvraj and Hazel's big day. Pictures on social networking sites showed that everyone including the groom and bride danced their hearts out and had a barrel of fun during the ceremonies.