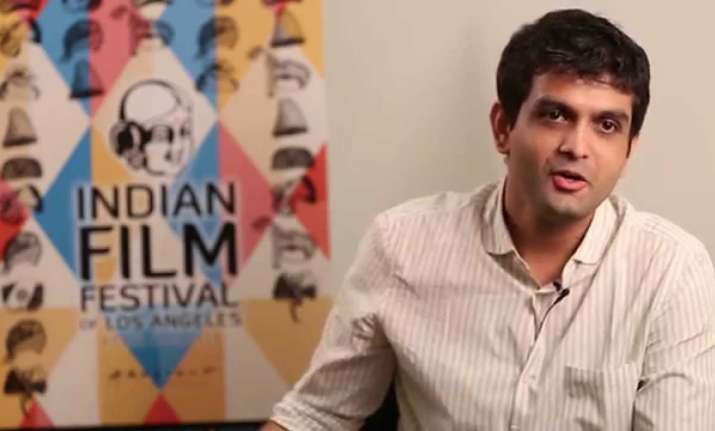 Amit Masurkar is all set to impress with his directional venture Newton, which is releasing tomorrow. The filmmaker revealed he was dissuaded by people not to shoot in Chhattisgarh but it was an ideal location to set his political satire film starring Rajkummar Rao. The movie revolves around a government clerk's attempt to run a fair election in a conflict-hit area. The director says the backdrop of Chhattisgarh gave the film the setting it needed to chronicle the story of an election day. 
In an interview with PTI, Masurkar says, "To tell a storyabout the gap between the idea of democracy and the way democracy functions, we needed to set it in a place where the rights are denied, where there is a conflict, an entity which is trying to disrupt the election process. there. It naturally lends a setting for this film." "Newton", which stars Rajkummar Rao, Pankaj Tripathi, Raghubir Yadav and Anjali Patil, is Masurkar's second directorial venture after the 2014 indie "Sulemani Keeda". 
He had briefly considered shooting the film in the forest of Panchmari (in Madhya Pradesh) but once he visited the jungles of Chhattisgarh, he fell in love with the place. 
"It was a topography which we hadn't seen in films before. I fell in love (with the place). We were dissuaded by a lot of people to not shoot in Chhattisgarh because there are no facilities there. 
"We were planning to shoot in Maharashtra or Madhya Pradesh but we got a lot of support from the forest ministry. They were very excited that someone from Mumbai was coming to shoot a film there." 
The cast and crew travelled to the small town of Dalli Rajhara and they shot the film in the jungles of Chattisgarh for 37 days. The director says the germ of the idea for "Newton" was born before he started the post-production for his debut film. 
"I wrote the basic first draft in 2013 and completed the shooting script after 'Sulemani Keeda' was released... I wrote it with Mayank Tiwari and it took us around six months to finish the script. 
"We had to build electronic voting machines which look exactly like the real ones. We had to construct a village and a school. We had reference photographs but we had to construct it from the scratch. We also had to cast at least 100 local actors and all that was part of the pre-production." 
(With PTI Inputs)
For more entertainment news and updates, follow our Facebook page