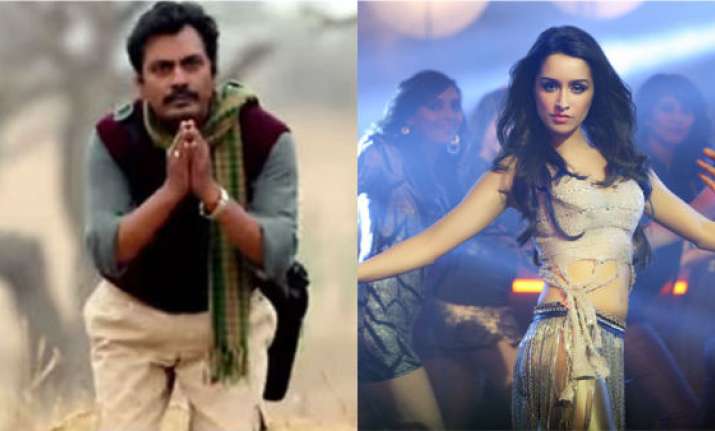 At a time when Nawazuddin Siddiqui's racism tweet has gone viral, Shradhha Kapoor has come to the forefront to speak on the matter. The actress, who is set to shed off her girl-next-door image with Haseena Parkar said that the pressure to look good in Biollywood industry can be interpreted in different ways. Shraddha also pointed out that beauty is just skin deep and people shouldn't succumb to the pressure to look great. 
Speaking at the Haseena Parkar trailer launch, the star kid said, "I have always said that personally my definition of beauty is very different. In terms of beauty, beauty is entirely skin deep. You can come from any background or ethnicity, you can have any skin colour, but true beauty radiates from within".
Also Read: Nawazuddin Siddiqui reveals why he spoke about racism in Bollywood
Shraddha Kapoor also said she feels there are pressures in our society, which don't creep out from the Hindi film industry.  "Bollywood industry is in the limelight and any such thing is highlighted. However there is pressure, and it is up to us how we deal with pressure… We need to underline the things which truly matter, and how you handle the pressure truly matters", the actress added.
Talking about her role in Haseena Parkar, she said, "It's difficult for me to express my experience in words for 'Haseena Parkar'. This has been a very exciting and challenging role for me. To play a role of such a strong person... for this true story, it has been a very emotionally challenging experience." 
Explaining why she played the title role, Shraddha said: "When I heard the story and the script of the film, at first I was scared of the challenge. But it was Haseena's story and everything that happened in her life... made me so interested in the film." 
"To be able to play such a real life strong character was huge. I loved the story, I loved the script," said the "Half Girlfriend" actress.  "If my director thinks I can do it, then I have to trust him. That's how I took this role," she added.  Haseena Parkar is helmed by Apoorva Lakhia, which is slated to release on August 18.
For more Bollywood updates, follow our Facebook page