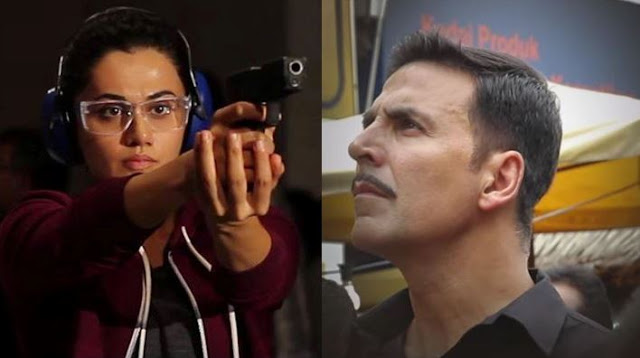 If you loved Akshay Kumar and Taapse Pannu starrer "Baby", then you must watch the trailer of its prequel "Naam Shabana". Taapse looks extremely promising in this bold and fierce avatar and Akshay as an agent looks incredibly convincing and suave. 
The trailer gives an insight into the introduction of Shabana (Taapsee) and also throws lights on her training, fascinating covert operations and her secret service.
The Malayalam actor Prithviraj comes as a surprise package as his baddie character looks pretty good. Going by the reactions on social media, "Naam Shabana" might just be the film through which the actor finds a foothold in Bollywood.
In the past, the actor has appeared in films such as Aiyyah with Rani Mukherjee and Aurangazeb with Arjun Kapoor.
The promo is crisp and takes us through a journey where Shabana is seen having a good time with her boyfriend and then something happens that changes her life entirely.
Earlier this month, Akshay took to Twitter to share the first look of the film. The caption read, "Shabana reminds me of a quote, "The only time a woman is helpless is when her nail polish is drying!"
The film is slated to hit the cinemas on March 31.