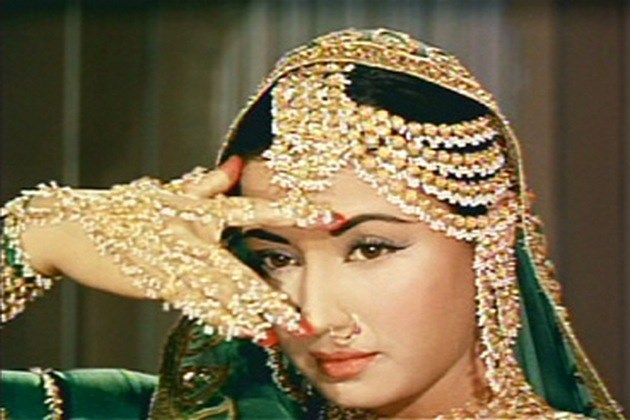 One of the classic films of the Indian cinema Pakeezah starring Meena Kumari is in legal trouble, according to a Mumbai Mirror report.Directed by Kamal Amrohi, the iconic film took 14 years to release. After Amrohi's children sold their production house Mahal Pictures along with the famous Kamalistan studio, located in suburban Mumbai, to Pune based builder Avinash Bhosale, DB Realty and the Luthrias, DB Realty has now moved the High Court as a legal feud ensued between them over ownership of the 1972 classic
The children — Tajdar, Shandar and Rukshar —have contested the company's assertion, saying Pakeezah was their father's most personal work and it was not part of the Mahal Pictures deal.
DB Realty's suit is primarily against Shemaroo Entertainment Ltd, which bought the film's rights from the Amrohis in 2015. The Amrohis have joined Shemaroo to oppose the claim because they believe Shemaroo would do justice to their late father's legacy.
Kamal Amrohi announced Pakeezah in 1956, four years after he married Meena Kumari. But the movie suffered huge delays as their relationship broke down, Amrohi switched from black and white to colour format and Kumari became seriously ill. The movie was finally released in 1972 and it is described by many as Kumari's best performance.
In 2010, the legendary filmmaker's children sold his Mahal Pictures to Pune-based builder Avinash Bhosale, DB Realty and the Luthrias.
Tajdar told Mirror on Wednesday that it was mentioned in the contract that after the property sale, Pakeezah's rights would be pledged back to him as it was his father's legacy. He said Pakeezah was never a Mahal Pictures production so DB Realty cannot claim its rights.
"Even in the film credits, it is mentioned that the film was written, directed and produced by Kamal Amrohi. Nowhere is it said that it's a Mahal Pictures production. So when it is my father's private property, they cannot claim it to be a part of Mahal Pictures. We have sold Mahal Pictures, not Pakeezah," he said.
But Avinash Bhosle insisted the movie rights were part of the deal. "When we bought Mahal Pictures, the copyright of the film was also handed over to us. Yet, the Amrohis illegally sold the rights to Shemaroo. We are fighting for something which legally belongs to us," he said.
Tajdar said in 2008, the board of directors of Mahal Pictures unanimously passed a resolution that Pakeezah's rights would be transferred to him in the event of a company sale. He has submitted the minutes of the meeting in the court.
Vinod Karani, vice-president of Shemaroo Entertainment, has said in a reply to the suit that DB Realty-run Mahal Pictures deliberately hid the facts about the 2008 meeting from the court. He has added that DB Realty filed a "false case" after it learned that Shemaroo had started exploiting the film rights.