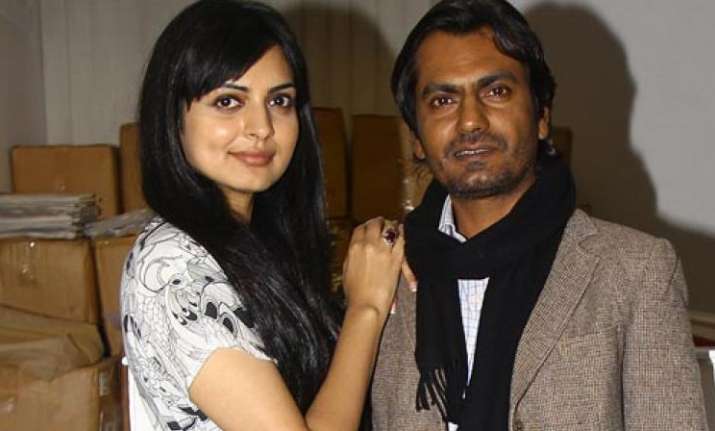 Former beauty queen and Miss Lovely actor Niharika Singh wrote an open latter recounting her #MeToo experiences in the glamour world. For the unversed, Nawazuddin Siddiqui in his biography titled An Ordinary Life: A Memoir revealed that he was in a romantic relationship with Niharika Singh and that too without her permission. This triggered controversy after which the actor has to withdraw his book. Now, a year later, Niharika wrote down her journey in the industry where she met a variety of people. Her piece was tweeted by journalist Sandhya Menon. Niharika asserted that she is writing this piece to understand ''what constitutes abuse, who we choose to punish and whom we are willing to forgive".
Talking about Nawaz, she wrote that the actor is a sexually regressive toxic Indian man. Her post reads, ''Nowaz(Nawaz) had engaged multiple women, giving each one a different story; one of them even called me from his phone and started yelling at me. I also found about out about a woman he'd married in Haldwani whose family sued him for making dowry demands. I told him to clean up his mess, be honest with himself and everyone around him''.
She said that despite Nawaz claiming to withdraw the book, it was delivered to her house a week later. ''He offered a token social media apology withdrawing the book. I ordered the book online a week later and it was delivered to my house,'' she wrote.
She further writes that Nawaz has caste prejudices. ''What is interesting to note is that despite not identifying as a Hindu, he carries deep caste prejudices since he chose to protect the honor of his 'Brahmin' wife after their names came up in the CDR scam while on the other hand, he felt very comfortable painting me as a seductress wearing faux for in his book, who he could sexually exploit, for public imagination''.
2005 Miss India Niharika Singh's experiences in Bollywood but especially with Nawazuddin Siddiqui and Mayank Singh Singvi

Niharika and other women accused Siddiqui of making up lies in his autobiography, due to which he withdrew the book.

This is her side of the story. pic.twitter.com/XBVGgE3r0c

— Sandhya Menon (@TheRestlessQuil) November 9, 2018
Talking about T-Series honcho Bhushan Kumar, Niharika wrote, ''Bhushan Kumar called me to his office to sign 'A New Love Ishtory' where he gave me an envelope as a signing amount for the film. It contained two 500 Rupee notes (less than 14$). I got a text from him later that night- 'I would love to know you more. Let's get together sometime.' I wrote back saying- 'Absolutely! Lets go on a double date. You bring your wife. I'll bring my boyfriend.' He never wrote to me again." 
Niharika also narrated an incident when director Sajid Khan, who is accused of sexual harassment said pointing at her ''she will soon commit suicide''.
On a related note, #MeToo movement in India triggered after former Miss India Tanushree Dutta accused veteran actor Nana Patekar of inappropriate behaviour on the sets of 2008 film Horn OK Please.
More stories and picture galleries
For all latest news and updates, stay tuned to our Facebook page