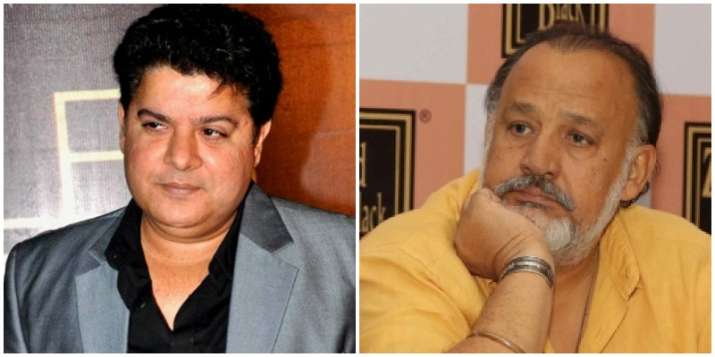 Amidst the raging #MeToo movement in India, especially Bollywood, The Federation of Western India Cine Employees (FWICE) said it will issue show cause notices to actor Alok Nath and actor-director Sajid Khan, who have been accused of sexual harassment.
In a statement, FWICE said a show cause notice will be sent to Alok as his response to its affiliate association Indian Film and Television Directors' Association (IFTDA), was not "satisfactory", and because Sajid did not respond to the letter of IFTDA on being accused of sexual harassment and molestation by a few female members of the industry.
"The FWICE along with IFTDA pledge to support the victims of sexual misconduct, irrespective of the gender, with our full strength and might," read the statement.
This step follows a meeting between top officials of FWICE and members of IFTDA.
#MeToo: Alok Nath files Rs 1 defamation suit against Vinta Nanda
It has been made mandatory for each production house to form a separate 'Special Redressal Committee' in accordance with the
Vishakha guidelines to closely monitor such incidents occurring on their projects (film/serial). This committee will empower the victims to come out with such issues openly and help eradicate such malpractices from the industry completely.
"The committee shall extend full support to the victim to go ahead with the case and all the legal guidance and help shall be offered to the victim till the judgment on the case is awarded by the court of law," the statement read.
After former beauty queen and actress Tanushree Dutta came up with her harassment experience and accused veteran actor Nana Patekar, women from different fields followed her and shared their unsavoury experiences with people in positions of power. A writer-director named and shamed Alok of raping her 19 years ago, while Sajid has been named by multiple women for his undignified behaviour.
(With IANS inputs)
More stories and picture galleries
For all latest news and updates, stay tuned to our Facebook page