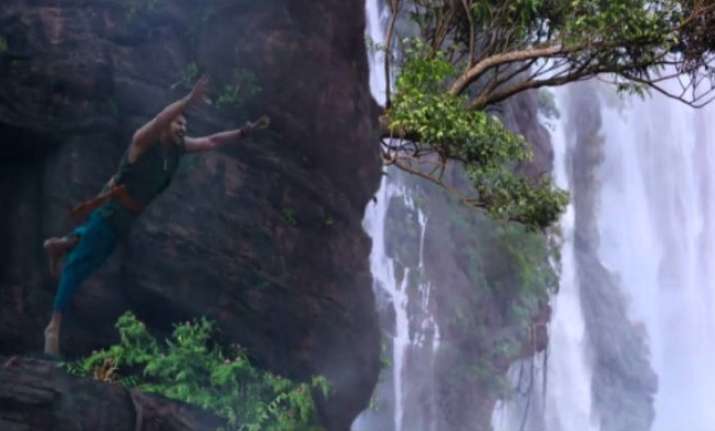 In a shocking incident, a man lost his life while copying the famous waterfall scene from Prabhas's Baahubali: The Beginning. While fans drawing inspiration from movies is nothing new, this news has come as a total shocker. The man who jumped to his own death, visited the Mahuli waterfall with his friends on July 14 and died as he fell from the height, fresh reports suggest. The Mahuli fort in Shahapur is one of the most desirable tourist destinations for Mumbaikars during the monsoons. However, this terrible incident has left everyone stunned.
Indrapal Patil, a businessman jumped from the waterfall and fell from height and died, according to a Mumbai Mirror report. The police also informed that tourists have been coming to the famous waterfalls in the hopes of trying to recreate the Bahubaali stunt and many people have sustained injuries as people climb to dangerous heights and leap into the gushing water, the report added.
PI of Shahapur police station, BH Pawar said, "Eyewitnesses informed that the deceased jumped – rather than fell – from a height, tried to land on his feet, missed and went underwater. His friends got him out. It appears that these leaps are inspired by the jump in the movie Baahubali.
On the other hand, the businessman's brother, Mahendra said that Indrapal did not do such risky stunt and was actually pushed by someone. "It must have either been a planned attack, or someone might have accidentally or playfully pushed him," he said.
The deceased Indrapal Patil is survived by his wife, and his family is still trying to figure out exactly what happened. Meanwhile, the Shahapur police said that they are considering making the tourist spot a no-entry zone, due to the increased number of accidents.
For more Bollywood updates, follow our Facebook page